Are Bwin and PartyGaming Going to Merge?
Published on December 13th, 2009 11:53 am EST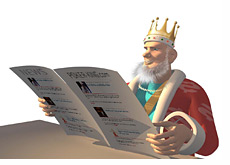 According to various reports, PartyGaming (parent company of Party Poker) and Bwin are currently in merger talks that could create a multi-billion pound "gambling giant".
The two sides have apparently been talking on and off since the summer.
PartyGaming trades on the London Stock Exchange and is valued at around 1 billion pounds, while Bwin trades on the Vienna stock exchange and is valued at around 1.2 billion pounds.
Earlier this year, PartyGaming settled with the US Department of Justice for $105 million dollars. Many people believed that this settlement would lead to increased acquisition activity by PartyGaming, and this certainly appears to be the case.
Neither side has officially acknowledged that talks have taken place. PartyGaming, according to the Sunday Times, is expected to be "asked by the Takeover Panel to clarify the position before the market opens tomorrow morning".
A merger between the two companies, if it were to take place, would create an online gambling giant.
Bwin has one of the largest online sportsbook operations in the world, while PartyGaming has the fourth largest online poker room. PartyGaming wants to expand its sports betting business, while Bwin is eager to increase their online poker numbers. A merger between the two companies would seem to make a great deal of sense.
We'll keep you posted on any developments in this story..
Source:
The Sunday Times
--
Filed Under:
Other Poker News