Phil "OMGClayAiken" Galfond Launches New Site
Published on May 10th, 2010 7:48 pm EST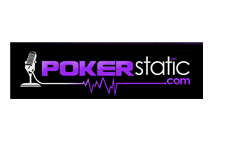 In early 2009, Phil "OMGClayAiken" Galfond, along with partner Billy Murphy, launched Bluefirepoker.com. Thanks to Galfond's star power and a roster of talented instructors, BlueFirePoker quickly became a player in the poker training site niche.
Galfond and company are at it again after launching Poker Static earlier today.
According to a press release circulated by the company, Poker Static "will have poker strategy shows, poker entertainment shows, poker news shows, poker interviews and more."
Poker Static will be hosted by Eric "EB" Bickel and Bret Oliverio. Bickel and Oliverio are the guys behind Mediocre Poker Radio. In addition, Bickel is a co-host on "The Junkies" morning radio show in Washington DC, while Oliverio is a producer for the show.
There is already some great content up on the site, including:
-video interview with Ilari "Ziigmund" Sahamies (pretty entertaining)
-video interview with Damian from PokerTableRatings re: UB/AP security issues
In addition, there are a number of other podcasts and videos already posted on the site.
According to the company press release, Galfond, Di "Urindanger" Dang and Hac "trex313" Dang will also be featured on Pokerstatic.com as well.
Pokerstatic.com is off to a great start. This isn't a paid press release, as we don't do that here - instead, we are just pointing out a promising new poker media site that you should definitely check out.
Source:
Poker Static
--
Filed Under:
Other Poker News