Old School: Sammy Farha Wins His Third World Series of Poker Bracelet
Published on June 15th, 2010 7:31 pm EST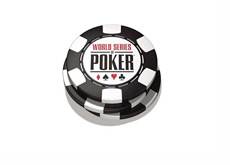 Sammy Farha outlasted a very game James Dempsey to take down the $10,000 Omaha Hi-Low Split-8 or Better Championship earlier this morning.
The heads up battle between the two players lasted for about four hours, with Farha finally putting the dagger into his opponent at around 7 am local time. Dempsey was on the ropes several times during the heads up battle, refusing to give up when things were looking very bleak.
The decisive hand during the heads up battle came when Farha rivered a full house, Aces full of Queens. With the board reading Qs-9s-3c-Qc-As and millions of chips already in the pot, Farha made one last bet on the river. Dempsey paused and then eventually made the call. Farha triumphantly turned over Ad-Ac-Ks-Kd for a rivered full house, leaving his opponent crushed and with only one big blind. The end for Dempsey came in the next hand, and Sammy Farha was declared the winner.
For his victory in the event, Farha took home roughly $488k and his third World Series of Poker bracelet. Dempsey, on the other hand, walked away with about $300k.
This was the third World Series of Poker bracelet of Farha's career. His previous two came in a $5k Omaha Hi/Lo event in 2006 ($398,560) and a $2,500 Pot Limit Omaha event in 1998 ($145,000).
Sammy Farha is probably best known for his appearance at the 2003 World Series of Poker main event final table.
There were 839 entrants into the 2003 World Series of Poker, and by the end of the final day, only two remained - Sammy Farha and Chris Moneymaker.
Sammy Farha was the slick professional gambler with an unlit cigarette dangling from his mouth, while Chris Moneymaker was the bumbling amateur who had qualified for the main event online. This confrontation would end up being watched by millions and millions of people across the world, as Chris Moneymaker's victory would end up being the catalyst for the "Poker Boom" that changed the gambling world forever. The "shark" (Farha) ended up losing to the amateur (Chris Moneymaker), and the poker world hasn't been the same since.
--
Congratulations to Sam Farha on winning yet another Omaha bracelet.
--
Filed Under:
The World Series of Poker