Creator of Farmville May Move Into Real Money Online Poker If US Poker Legislation Goes Through
Published on July 29th, 2010 10:13 pm EST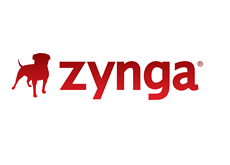 According to Businessinsider.com (link below), Zynga may be planning on plunging into the world of real money online poker if HR 2267 is signed into law in the United States.
Zynga is the creator of games such as Mafia Wars, Frontierville and the incredibly popular Farmville. These games are incredibly addictive, and there is a good chance that you or a friend/family member is hooked on one of Zynga's offerings.
Zynga also produces Texas Hold'em Poker/Zyngapoker, which, according to Businessinsider.com, has 28 million monthly active users.
In regards to Zynga and HR 2267, Businessinsider.com had this to say:
"..a source close to Zynga tells us the company is keeping an eye on the legislation, and that it would be excited to move into real-money poker given the opportunity."
The site also points out that Playdom (which was just acquired by Disney for hundreds of millions of dollars) just recently released a World Series of Poker branded poker game of their own.
Some of the article is suspect (such as the title of the article that claims that "Congress Wants to Legalize Online Gambling"), but the quote from Zynga is certainly interesting.
--
Zynga is a well-funded company that has been on a tear as of late.
According to Techcrunch.com
, Zynga has received over $500 million in total funding so far.
In addition, Zynga and Google just announced a partnership that will see Zynga offering their games on a newly developed "Google Games" site that is expected to be launched later in the year. Google has also reportedly made a sizable investment in the company.
--
Now, Zynga's participation in real money poker offerings is just pure speculation at this point. Maybe HR 2267 will never be signed into law. Maybe Zynga will decide against offering real money poker games if the legislation is signed into law. Maybe Facebook will not allow real money poker games to take place on their site even if Zynga wants to offer them. Maybe Google will not want to participate in real money poker offerings either.
Having said that - what if HR 2267 passes and Zynga does offer real money online poker? What if you could play real money poker games on Facebook, "Google Games" or both? The entire online poker industry would change overnight.
If anything would create another "poker boom", this would be it.
Something to think about as HR 2267 progresses through the system..
Source: Businessinsider.com -
Jackpot for Zynga: Congress Wants to Legalize Online Gambling
--
Filed Under:
Other Poker News