"Isildur1" Is Newest Member of "Team Pokerstars Pro"
Published on December 7th, 2010 9:03 am EST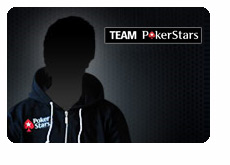 The mysterious "Isildur1" is now a member of "Team Pokerstars Pro".
Pokerstars announced the signing an hour ago in a post titled "Pokerstars Signs Isildur1, Launches Superstar Showdown" on Pokerstarsblog.com (link below).
"Isildur1", who is widely rumored to be Viktor Blom, doesn't have a picture of himself on his "Team Pokerstars Pro" profile. Instead, his profile picture is of a shadowy figure wearing a Pokerstars hoodie.
In fact, Pokerstars doesn't even reveal his name in the article - instead, they simply refer to him by his alias, "Isildur1". Pokerstars says that the identity of "Isildur1" "may" be revealed before the PCA in January.
"Isildur1" had this to say about signing with Pokerstars:
"I chose to join PokerStars because it's the biggest site and it will be an exciting challenge. It means a great deal to be playing in a team alongside players such as Daniel Negreanu, Dario Minieri and Johnny Lodden."
Also:
"My goals now are to improve my live game for some upcoming events, continue to focus on no-limit heads-up Hold'em, but also try to develop my Pot Limit Omaha game."
--
Pokerstars will be launching the "
Isildur1 Superstar Showdown
", where "Isildur1" will be taking on opponents in a weekly heads-up battle. According to Pokerstars, the format of the challenge will look like this:
"A SuperStar Showdown is a high stakes, heads-up match consisting of a single session of 2,500 hands. The match is played across four tables of No Limit Hold'em and Pot Limit Omaha, at stakes no lower than $50/$100. The winner is the player that shows either a profit after 2,500 hands, or wins all of their opponent's match bankroll."
"In addition to money won during the 2,500 hands, the players will be competing for a prize purse of at least 300 big blinds ($30,000). The purse will be funded from the players' bankrolls and will be held by PokerStars in escrow (to be transferred to the winner after the match)."
Anybody can challenge "Isildur1", but Pokerstars will only be accepting "serious applicants".
The first "Isildur1 Superstar Challenge" is scheduled to take place on December 19th at 6 pm EST.
--
This is certainly a very big signing for Pokerstars that will generate a tremendous amount of buzz for the site.
Note: Pokerstars also revealed that "Isildur1" now has an official Twitter account, which
you can view here
.
Source: Pokerstarsblog.com -
Pokerstars Signs Isildur1, Launches Superstar Showdown
--
Filed Under:
Online Poker Rooms