"Isildur1" vs Isaac Haxton Set For First "Superstar Showdown" Match
Published on December 14th, 2010 9:37 am EST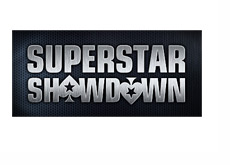 Pokerstars has just revealed that the first "Superstar Showdown" match will pit newly-signed "Isildur1" against Isaac "philivey2694" Haxton.
The match between "Isildur1" and Isaac Haxton is set to take place on December 19th (Sunday) at 6 pm ET on Pokerstars.
The winner of the "Superstar Showdown" will be the player who either shows a profit at the end of the 2,500 hand session or takes the other player's complete match bankroll.
The match will be played over four tables of $50/$100 No Limit Hold'em.
According to "Superstar Showdown" rules, each player has had to place 1,500 Big Blinds ($150,000) into escrow with Pokerstars. If one of the players decides not to show up, then they will end up forfeiting 300 Big Blinds, which will be split between their planned opponent and Pokerstars. The maximum amount that either player could lose over the course of the match would be $150,000.
Source: Pokerstarsblog.com -
Isaac Haxton To Take on Isildur1 in Superstar Showdown
Player Profile:
Isaac Haxton 'philivey2694'
--
Filed Under:
Online Poker Rooms