Who is harrington25?
Player:
harrington25Real Name:
Jared Bleznick
Also Plays Under:
In addition to playing as "harrington25" on Full Tilt Poker and Ultimatebet, Bleznick also plays under "Harrington10" on Pokerstars.
Online Notes:
Over the past year or so, Jared "harrington25" Bleznick has emerged as one of the toughest online cash game players in the world.
According to Pokertableratings.com, Bleznick's "harrington25" account is up over $600k on Full Tilt Poker from February of 2009 through to July of 2010, with the vast majority of these winnings coming in Pot Limit Omaha ($599k).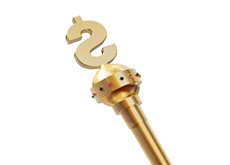 Bleznick clearly has a strong performance for Full Tilt Poker, as he has logged the vast majority of his cash game hands on that site.
Bleznick's "Harrington10" account on Pokerstars is up approximately $60k from March of 2010 through to July of 2010. The swings have been severe for this account though - just a week after hitting an all-time peak of $220k+ on Pokerstars, "Harrington10" quickly lost all of his winnings (plus $9k more), before gaining some of it back.
Bleznick has roughly $69k in total MTT cashes on Pokerstars, as well as an additional $6,700 in cashes on Full Tilt Poker.
Jared Bleznick clearly prefers cash games.
Live Notes:
Jared Bleznick has just two "live" tournament cashes during his career:
9th at the $1k NLHE Championship at the 2007 Heartland Poker Tour for $4,057
8th at a $300 NLHE event at the 4th Annual Turning Stone Poker Classic (2006) for $1,118
In addition, Bleznick also finished in second place at the 2009 PCA World Championship of Battleship Poker for $25,600.
Other Notes and Info:
-according to HighstakesDB.com, the largest cash game pot that "Harrington25" ever won came against "Cliftong" in November of 2009. With the board reading 10d-4h-As-7h, "harrington25" and "cliftong" got their money into the middle of the table. "cliftong" showed a set of Aces, while "harrington25" showed a set of Tens and a heart flush draw. Fortunately for "harrington25", the King of Hearts came on the river, and he was able to scoop the $66,967 pot with his flush.
Recent Articles That Mention
harrington25
:
Pot Limit Omaha Finally Arrives on "Poker After Dark"
January High Stakes Update: "URnotINdanger2" and "Urindanger" On Top
It's Been a Big Year For Andreas "Skjervoy" Torbergsen
August High Stakes Update: "durrrr", Phil Ivey on Top
View all Online Poker Profiles