Who is nutsinho?
Player:
nutsinhoReal Name:
Richard Lyndaker
Also Plays Under:
As far as I know, Richard "nutsinho" Lyndaker spends the vast majority of his time playing on Pokerstars. Apparently Lyndaker "self-banned" his account on Full Tilt Poker and now spends all of his time on Pokerstars.
Online Notes:
"nutsinho" is a regular in the $50/$100 and $100/$200 NLHE games on Pokerstars. If there is a game taking place at these stakes on Pokerstars, then chances are that "nutsinho" will be involved.
According to PTR, "nutsinho" has been absolutely dominating on Pokerstars for the past 1 1/2 years or so.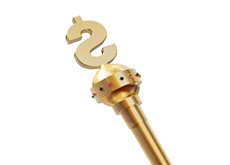 During that time, Richard "nutsinho" Lyndaker has accumulated nearly $2 million in profits on Pokerstars, most of which has come in the $25/$50 and $100/$200 short-handed NLHE games on the site.
Lyndaker has played nearly 250,000 hands of $25/$50 NLHE on Pokerstars over the past 1 1/2 years, accumulating a profit over nearly $750,000. This works out to an amazing 3 BB/100, which is incredible when you consider the level of talent that he is playing against.
Lyndaker is clearly one of the best high stakes NLHE regulars on Pokerstars, if not the best.
Live Notes:
Richard Lyndaker currently has $639,851 in total lifetime tournament cashes, with the majority of this money coming as a result of his second place finish in a $5k NLHE event at the 2008 World Series of Poker. Lyndaker ended up taking home $570,551 in this event, narrowly missing out on his first bracelet after Joe Commisso ended up winning the heads up battle.
Lyndaker's only other cash of note was a 4th place finish at the $5k Empire State Hold'em Championships in 2008 that was good for $48,918.
Other Notes and Info:
-like many other professional players of his age, Lyndaker got his start in poker by playing in home games with his high school friends
-Richard "nutsinho" Lyndaker is currently listed as a coach on LeggoPoker.com
Click Here To Play against nutsinho

Recent Articles That Mention
nutsinho
:
The Biggest Online Cash Game Winners and Losers of 2011
Daniel Strikes Back: Negreanu Notches Win in "Superstar Showdown"
View all Online Poker Profiles