Who is prefontaine?
Player:
prefontaineReal Name:
Prahlad Friedman
Also Plays Under:
Prahlad Friedman is also seen fairly regularly on Full Tilt Poker playing under his "Spirit Rock" account. In addition to his "prefontaine" account on Pokerstars, Friedman also has an account on Ultimatebet (Mahatma), but I'm guessing that he won't be playing on that account again anytime soon.
Online Notes:
You have to give Prahlad Friedman credit - he has been playing online high-stakes poker for many years. While other players come and go, Friedman has been able to continue to adjust his game and stay one step ahead of most of his competition.
According to PTR, Friedman's "prefontaine" account on Pokerstars is up over $700k since December of 2008. Most of this profit ($600k+ worth) came over a particularly hot August '10 to Sept '10 run.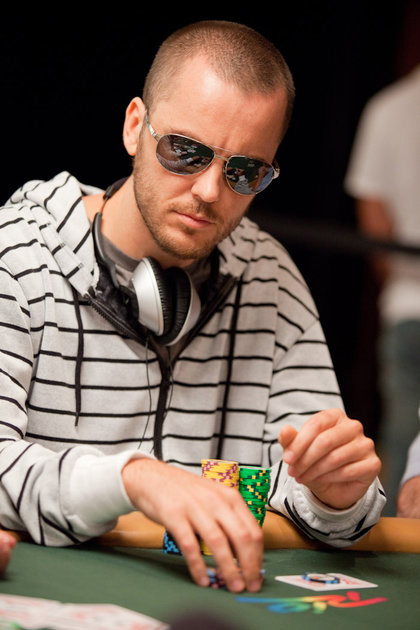 Prahlad's game of choice is definitely No Limit Hold'em, and he tends to stick to cash games.
"prefontaine" enjoys playing in the $25/$50 and $50/$100 short-handed No Limit Hold'em games on Pokerstars.
Live Notes:
Prahlad Friedman has over $2.3 million in total lifetime tournament cashes. This includes a WPT title (2009 Legends of Poker Championship, $1,034,000), a WSOP bracelet (2003 $1,500 PLHE) and a deep run in the 2006 World Series of Poker main event (20th place, $494,797).
Other big cashes for Friedman include:
2005 WSOPC Harrah's Rincon, 2nd, $363,165
2002 Bellagio Five Diamond Poker Classic, 2nd, $101,446
2009 World Series of Poker main event, 64th, $90,344
Other Notes and Info:
-Prahlad Friedman reportedly received one of the largest refunds as a result of the UB "superuser" scandal
-Friedman was born in 1978
-Friedman is married to Dee Luong
-Prahlad Friedman enjoys rapping - one of his most famous (or infamous" rhymes can be heard here:
-Prahlad Friedman and Jeff Lisandro got into a notable confrontation at the 2006 World Series of Poker, which you can see here:
Photo: GreasieWheels.com
Recent Articles That Mention
prefontaine
:
Prahlad "prefontaine" Friedman Tearing Up Pokerstars As of Late
View all Online Poker Profiles