Who is UgotaBanana?
Player:
UgotaBananaReal Name:
Harry Kaczka
Also Plays Under:
"harrry k" on Pokerstars. Kaczka also logged a number of hands on Ultimatebet, but I can't verify the account that he played under while there.
Online Notes:
Harry "Ugotabanana" Kaczka is regarded by many as being an extremely tough mid-to-high stakes cash game player.
According to Pokertableratings.com, "Ugotabanana" is up approximately $238k on Full Tilt Poker in the past year, hitting a "peak" of $530k on November 6th/09.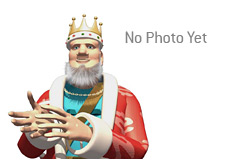 "Ugotabanana" fell victim to the "Isildur1" express on November 7th, 2009, dropping an estimated $425k in just one day, with much of the near half-million dollars in losses coming against the mysterious Swedish player.
While many players seem to have a strong preference for either No Limit Hold'em or Pot Limit Omaha, "Ugotabanana" seems to be equally comfortable playing both.
"UgotaBanana" recently made a very deep run in the $25,000 Pot Limit Omaha Heads Up Championship on Full Tilt Poker, eventually finishing in second place to "Browndog19".
The two players had agreed to a chop before the final table started, so "UgotaBanana" was able to walk away with nearly $300k (while "Browndog19" took home about $319k).
"UgotaBanana" took out some of the very best names in poker en route to his second place finish in the event: Erik Seidel, Phil Ivey and Cole South all fell victim to the "UgotaBanana" Express.
"UgotaBanana" is still a very, very young player, so it will be interesting to see how he progresses over the coming years.
Live Notes:
Harry "Ugotabanana" Kaczka is still very young (he was 18 years old as of this past summer), so he doesn't have anything in the way of live cashes as of yet.
That being said, I have seen Kaczka's name turning up in some EPT events, so I wouldn't be surprised to hear much more from "UgotaBanana" in "live" tournament events in the near future.
Other Notes and Info:
"Ugotabanana" recently appeared on the "2 Months, 2 Million" television show, where he revealed that he had just recently graduated from high school and was planning on postponing college in favor of playing poker full-time.
Recent Articles That Mention
UgotaBanana
:
PCA Main Event: Adam Geyer Leads After Day 2
View all Online Poker Profiles