Zeurrr Profile 2023
Player:
Zeurrr
--
Who is Zeurrr on Pokerstars? The answer to this question is currently the subject of an investigation by Pokerstars.
In March, Dutch poker player "zeurrr" parlayed a $2 satellite entry into a $518,402.33 score. "zeurrr" managed to work his way through a massive 59,128 player field in the 5th Anniversary of the Sunday Million on Pokerstars to secure himself an impressive $500k+ payday. "zeurrr" ended up finishing in sixth place in the event but took home $518k+ due to a nine-way chop.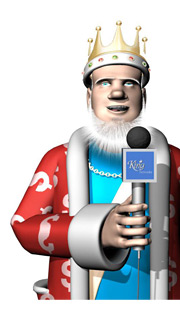 Ok, so end of story, right? Wrong.
There is a question as to whether the "zeurrr" account belongs to Jos Jonker or Jos' son, Jimmy.
A newspaper in the Netherlands called Algemeen Dagblad attempted to contact "zeurrr" to interview him after his sixth-place finish. The journalist apparently thought that Jimmy Jonker had been the player behind the "zeurrr" account, but after calling up the Jonker home, was told that Jos Jonker (Jimmy's father) was actually the player behind the "zeurrr" account.
It was later revealed that Jimmy Jonker is apparently 17 years old and not 19, as had been previously reported. So, if Pokerstars determines that Jimmy Jonker was indeed playing the "zeurrr" account, then he will likely be disqualified from the tournament (if he is, in fact, 17 years old). A 17 year-old player is forbidden from having an account on Pokerstars, per their Terms and Conditions.
The findings of Pokerstars' investigation have not been revealed as of yet.
The investigation will likely take a long while to complete, as Pokerstars will have to be 100% sure of their findings before releasing a ruling. A similar situation sprang up a few years ago in the 2007 WCOOP when it was determined that the player behind the "TheV0id" account wasn't who they claimed to be. After a lengthy investigation, Pokerstars disqualified "TheV0id" and stripped him/her of their winnings.
Click Here To Play against Zeurrr

Recent Articles That Mention
Zeurrr
:
None.
View all Online Poker Profiles