First Real Money Online Poker Room was Started in 1998
Q: What Was The First Online Poker Room?
A: Before Pokerstars, partypoker, Full Tilt Poker and all of the others, there was Planet Poker.
Now, there were places to play poker online before Planet Poker, though Planet Poker was the first ever online poker room that allowed real money hands of poker to be played.
The site, which was founded by Randy Blumer in 1997, started allowing real money hands of poker to be played on its site on January 1st, 1998 (in case you were curious, the first ever real money hand of online poker was in a $3/$6 Limit Hold'em game).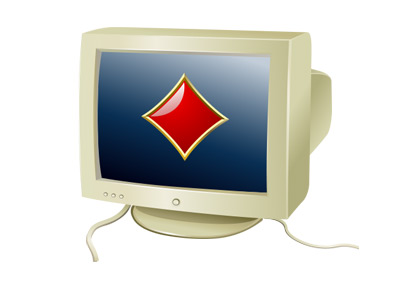 The site quickly added players, thanks to part to word of mouth and advertisements in Card Player magazine. Players who were growing tired of sitting in the same live poker games, day in and day out, were thankful for the change.
The site's success brought competition in the form of Paradise Poker, which launched in 1999. In order to counteract this new threat, Planet Poker signed Mike Caro to the
first ever online poker sponsorship
.
Over the years, Planet Poker would see fearsome new competitors arise, including the likes of partypoker, Pokerstars and Full Tilt Poker.
After UIGEA was passed into law in 2006, Planet Poker stopped allowing real money hands to be played on its site and transitioned into a subscription model. They would last in this format for about a decade, before eventually shuttering their doors for good in 2017.
-
While Planet Poker's early software was certainly primitive, they launched the phenomenon of online poker that is still thriving to this day.
The site maintained a loyal base of users until it elected to pull out of real money games in 2006. This sent the majority of their users to sites such as Pokerstars and Full Tilt Poker.
All online poker players owe some gratitude to Planet Poker, which got the online poker ball rolling all the way back in 1997.
Back to
Answers