David Benyamine Poker Profile
David Benyamine is one of the most feared Pot Limit Omaha players in the world. His highly competitive nature attracts him to the highest games available, whether that is a $200/$400 Pot Limit Omaha game on Full Tilt Poker or a $1k/$2k mixed game in Bobby's Room.
David Benyamine was born on July 5th, 1972 in Paris, France. Benyamine's fiercely competitive nature and unmatched stamina have propelled him to the top of many different games. He was a professional tennis player before he was forced to retire due to a back injury. Also, in addition to being one of the top poker players in the world, Benyamine was, at one time, one of the top billiards players in all of France.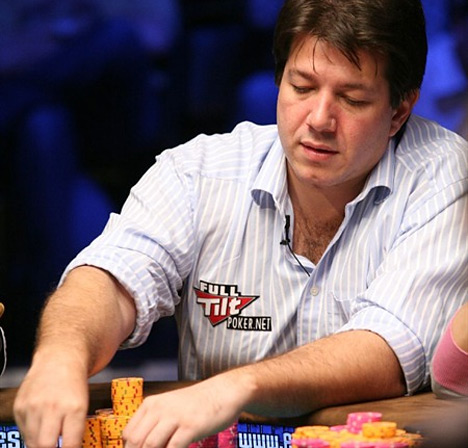 Benyamine has legendary lasting power at the tables, whether it's a live game in Las Vegas or a multi-tabling session online. On his web site, Barry Greenstein recounts a story of Benyamine playing for 2 1/2 days straight. Benyamine was playing in the "Big Game" and was down over a million dollars due to some "reckless" play. A full 60 hours into his session, Benyamine went on a rush and ended up breaking even. If you look at Benyamine, "stamina" and "lasting power" are not likely to jump into your mind. But make no mistake - Benyamine can play for days on end, whether it's in the "Big Game" in Las Vegas or a six-tabling $200/$400 Pot Limit Omaha session online.
David Benyamine learned to play poker at the age of 12. Just like every other endeavor in his life, David dove in headfirst, ingesting every piece of information about the game that he could lay his hands on. He didn't just want to be good - he wanted to be the best. It just wanted in his nature to be relatively decent at something - Benyamine needed to dominate, or he just wouldn't be happy. He broadened his focus to include other interests as a teenager, but never fully lost his love for the game.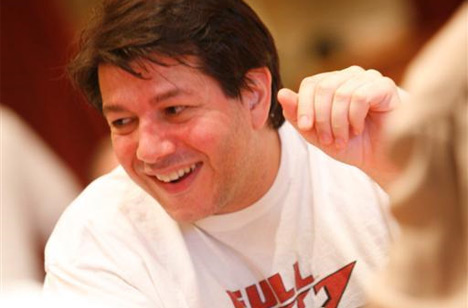 When he was forced to retire from professional tennis, Benyamine turned back to the game of poker.
Benyamine enjoyed quite a bit of tournament success from 2001 - 2003. This was capped off by his victory in the 10k Grand Prix de Paris WPT event. Benyamine took down over $400k for his victory, outlasting tough opponents such as Erick Lindgren and Daniel Negreanu.
Benyamine's problem, according to Barry Greenstein, is that he would usually drop his hard-earned money in Las Vegas cash games. Benyamine would play for days on end until he had lost all of his money, and then return to France.
Things changed for Benyamine in 2004. The details are quite sketchy, but apparently David was traveling from France to play in some World Series of Poker and Bellagio events. He was nabbed by US authorities upon landing in Las Vegas, and was promptly deported. Apparently (according to Wikipedia), Benyamine's name was similar to that of a suspected terrorist. To further complicate matters, Benyamine was found to be carrying $25,000 in cash. This fueled suspicion amongst the authorities who had stopped him, and Benyamine was sent packing back to France. According to multiple sources, the official reason for the deportation was a "lack of a work permit", after US authorities realized that Benyamine was not, in fact, a terrorist. Benyamine would return to the States in 2005.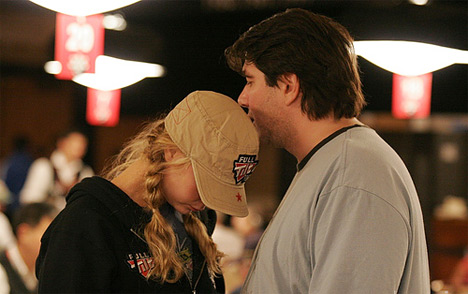 This ended up being a big break for Benyamine, though I am sure that it was unbelievably crushing at the time. Unavailable to travel to Las Vegas to play, Benyamine turned to the Internet. He spent much of 2004 in "exile" in France, and committed himself to becoming one of the top cash game players in the world. Something clicked during that time, as Benyamine started to beat up on some of the biggest online cash games.
Benyamine has played under many different online aliases. He is apparently very superstitious and would insist on creating a new account if he had a particularly bad run of cards. Some of the aliases that he had played under include:
"magicpitch1", "ballsrider", "looseslots" and "davidbenyamine2"
Full Tilt Poker eventually signed Benyamine and his girlfriend, Erica Schoenberg, to sponsorship deals. Since then, Benyamine has played pretty much exclusively on Full Tilt Poker under his own name. There was a rumor that "str8flushin5" on Pokerstars was Benyamine, but this was unconfirmed.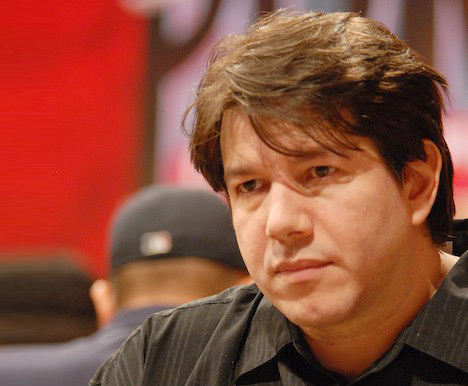 According to HighstakesDB, since the beginning of 2007, David Benyamine (and his assorted aliases) has made more money than anyone else on Full Tilt Poker. The "David Benyamine" account has made almost $4.7 million dollars during this time, while the "ballsrider" account has contributed an additional $1.3 million plus in profits. Keep in mind that this mostly tracks PLO and NLHE, and doesn't include any of the mixed games that are offered on the site (HORSE, Omaha Hi/Lo, HA, etc)
Over the past six months or so, Benyamine has decided to focus mainly on his PLO and mixed games. No Limit Hold'em was a major leak for the French player; he would often make millions playing Pot Limit Omaha, only to lose most of it back at the No Limit tables. In recent months, Benyamine has largely been avoiding the high-stakes NLHE games on Full Tilt, and this has definitely improved his overall profits.
The summer of 2008 was a particularly good one for Benyamine. He made three final tables at the World Series of Poker, including a victory in the $10k Omaha Hi/Lo World Championship for his first bracelet. He also final tabled the $5k Pot Limit Omaha rebuy event (for $316k) and the $5k No Limit 2-7 Draw Lowball event (for $58k). Benyamine was no longer known as one of the best poker players in the world who did not have a World Series of Poker bracelet.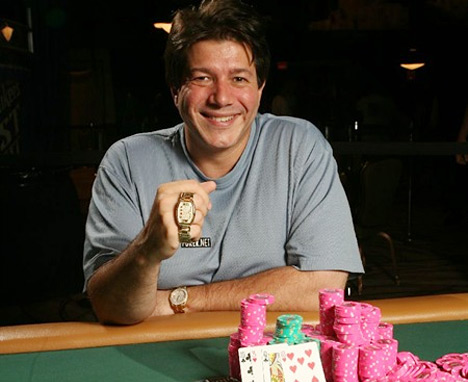 His strong play continued at the 2008 Bellagio Cup IV main event. Benyamine looked to be well on his way to his second WPT title, but eventually succumbed in heads-up play and finished second for $840k. Benyamine had his opponent all-in, holding pocket Queens against his opponent's A/K, and was one card away from winning. However, the river was the Ace of diamonds, giving Michael "SirWatts" Watson the monster pot and eventual victory.
As of August 15th, 2008, Benyamine has over three million dollars in lifetime tournament cashes.
Benyamine currently resides in Henderson, Nevada. He is engaged to Erica Schoenberg and has one daughter.
Rumors always seem to be swirling around David Benyamine. Here are some of the (unconfirmed) rumors that have made the rounds over the past year or so:
1. Benyamine owed Patrik Antonius millions of dollars at one time.
2. Benyamine lost millions of dollars on Full Tilt and then (temporarily) quit in a fury, announcing that he was forever done with the site. The announcing that he was done with the site and then returning part is definitely true.
3. Benyamine temporarily played as "str8flushin5" on Pokerstars in February and March of 2008.
Is none of it true? Is it all true? Who knows - this is just what we've heard.


Profil de David Benyamine
Recent Poker King Articles That Mention
David Benyamine:
Shaun Deeb Wins Fifth World Series of Poker Bracelet
Phil Hellmuth Final Tables $25,000 HORSE Event, In the Hunt For Bracelet #16
Daniel Negreanu and Amanda Leatherman Tie The Knot
Daniel Negreanu Falls Short in Bid To Win 7th World Series of Poker Bracelet
Michael "The Grinder" Mizrachi in Hunt For His Third Poker Players Championship Bracelet