David "The Dragon" Pham Poker Profile
When you think of David "The Dragon" Pham, a couple of thoughts should come to mind.
Model of consistency.
Strikes fear into the hearts of others at the table.
One of the best tournament players in the world.
David "The Dragon" Pham was born on February 10th, 1967 in South Vietnam. He fled to the United States when he was 17 years old. Poker is all about taking calculated risks, but his voyage to the United States was an all-out gamble; 145 people made the trip - only 46 survived.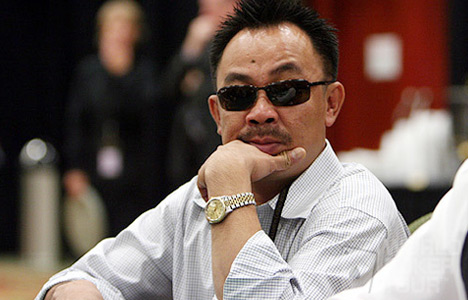 When Pham arrived in the United States, he was able to secure a job in his cousin's laundry business. His cousin was Men "The Master" Nguyen, a poker player who has enjoyed a great deal of success as well. Nguyen mentored Pham in the game of poker while Pham worked for Nguyen's laundry business.
Pham was a quick study and was soon doing very well. If there is one word that could be used to describe Pham's career as a poker professional it would have to be "consistency". Pham has won over 30 poker tournaments in his career and has done well in World Series of Poker, World Poker Tour and European Poker Tour events.
David "The Dragon" Pham has won two World Series of Poker bracelets during his career - a victory at the 2001 $2k S.H.O.E. event for $140k and a victory at the 2006 $2k No Limit Hold'em shootout event for $240k. He has 21 World Series of Poker cashes including a 44th place finish at the 2001 WSOP main event. You have to think that it is only a matter of time before "The Dragon" makes it to the final table of a World Series of Poker main event.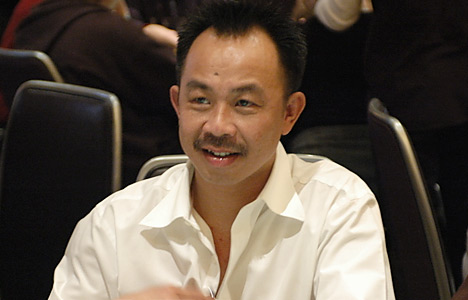 Pham has eleven World Poker Tour cashes under his belt and has made it to the final table six times. He has never won a WPT title. His best ever World Poker Tour finish was when he took second place at the 2007 Legends of Poker event in August of 2007 for $800k.
"The Dragon" recently made his mark on the European Poker Tour (EPT) when he finished in fourth place at the 2008 Pokerstars Caribbean Event. Pham cashed for $600k in the event.
If you want to see just how consistent Pham is, all you have to do is take a look at his Cardplayer.com POY (Player of the Year) finishes:
He was the Player of the Year in both 2007 and 2000.
He finished 12th in the POY standings in 2006 and 27th in 2005.
He finished in second place in 2004, narrowly losing out to Daniel Negreanu after Negreanu took down the Five Diamond event which was the last tournament of the season.
Pham is not a player that wins a big event and then disappears - he always seems to be in contention and is driven by a genuine love of the game. Even though Pham has over $7 million in cashes and is 14th on the all-time money list, he is still constantly looking to improve his game. He is a well-rounded poker player, having had success with No Limit Hold'em, Limit Hold'em, Omaha Hi-Lo and Seven Card Stud. Pham is a student of the game.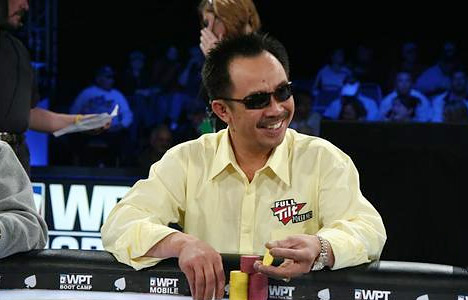 So what makes Pham so good?
He is a fearless player that is never afraid to commit his entire stack if he feels as though he has even the slightest edge in the hand. He always plays to win. He is one of poker's best closers and would much rather play aggressively and accumulate a big stack than play passively just to make the money. He is exceptional at reading his opponents and has been known to make some incredible calls.
The best part about David "The Dragon" Pham is that is he also a genuinely nice guy. He has never let success go to his head and is always liberal with his time at poker events. Pham is a great ambassador of the game and one of its toughest competitors.
Recent Poker King Articles That Mention
David "The Dragon" Pham:
Pablo Mariz Leading World Series of Poker POY Race
Mathiu Sauriol, Johnny Chan Finish On Top of World Series of Poker Day 1c Leaderboard
Justin "Zeejustin" Bonomo Leads $40k NLHE Event Heading Into Day 3
Ferguson, Ivey Favorites To Win 2009 National Heads-Up Poker Championship
Doyle Brunson Classic Gets Underway on Saturday