Definition of Air
In poker, the term "air" refers to when a player has a worthless hand.
The most common usage of the term occurs when a player bluffs another player out of a pot holding a worthless hand.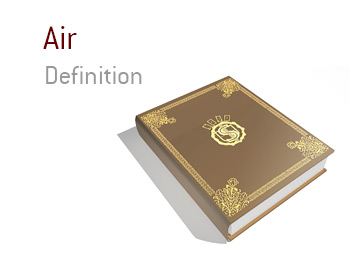 For instance, let's say that you are holding 2-3 offsuit and the board is reading K-K-A-8-7. You are facing a bet from your opponent in a heads-up pot - you have a tell on your opponent and believe that he is bluffing.
You decide to reach for some chips to put in a re-raise. After sliding out a large stack of chips, you notice your opponent looking pained. After a few moments of thought, he folds his A-J face-up. You proudly show your 2-3 offsuit and take down the pot.
In this case, you bluffed your opponent with "nothing but air".
It goes without saying that you should have a great read on your opponent if you plan on bluffing them with nothing but air.
--
Recent Articles That Include The Term
Air
:
Garrett Adelstein vs Robbi Jade Lew Hand Explodes Into Mainstream Media
World Poker Tour Launches New "WPT Prime" Series
High Stakes Poker Season 9 Returns on February 21st
Phil Hellmuth Defeats Tom Dwan To Win $400,000 "High Stakes Duel" Match
Daniel "Jungleman" Cates Wins First WSOP Bracelet
Back to the -
Poker Dictionary