Definition of B&M
What does the term "B&M" mean in the world of poker? What is the definition of the term "B&M" in the world of poker?
In poker, "B&M" is short for "Brick and Mortar", which refers to a "live" poker room or casino, compared to an online counterpart.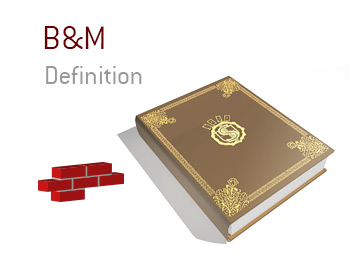 For instance - the Venetian in Las Vegas has a "B&M" poker room where people can physically sit down to play a game of poker. The upsides to playing in a B&M setting:
-more tourists which usually translates into weaker play
-more of a social atmosphere
The downside, of course, is that a person can play many more hands in an online sitting, plus they can play from the comfort of their own homes. Some people prefer the social element that brick and mortar poker provides, while others prefer to play online instead. There are certain pros and cons to both - live play usually has weaker play but higher rake, while online poker usually has better players but lower rake and many more hands per hour.
--
Recent Articles That Include The Term
B&M
:
Pokerstars Forms Alliance with Wynn Resorts
Back to the -
Poker Dictionary