Definition of Pay Jump
What does the term "pay jump" mean in the world of poker? What is the definition of the term "pay jump" in poker?
In the world of poker, a "pay jump" occurs when you survive long enough in a tournament to receive a bigger amount of the prize pool.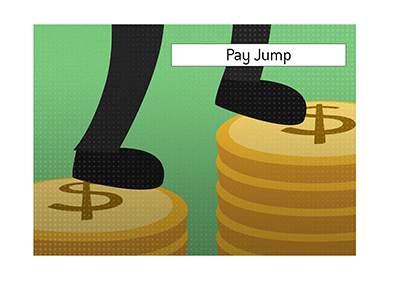 For instance - let's say that you are playing in a multi-table tournament. There are 13 players left.
Anybody who finishes in 13th place will receive $750, while the players who finish in 10th, 11th or 12th place will receive $900.
This is a "pay jump", as you will receive an extra $150 if you manage to avoid finishing in 13th place.
This is also called "laddering".
Some players will play extremely passively in an attempt to earn "pay jumps".
Other players will take advantage of their passivity and increase their aggressiveness, as their goal is ultimately to collect as many chips as possible in an attempt to win the entire tournament. This is especially true around the bubble - smart players will use their stacks to steal chips from passive players.
--
Recent Articles That Include The Term
Pay Jump
:
Hossein Ensan Leads World Series of Poker Main Event Heading Into Final Table
World Series of Poker Main Event Day 5 Recap
Back to the -
Poker Dictionary