Erik Seidel Poker Profile
When you think of the top tournament players in the world, who do you think of?
Phil Ivey? Daniel Negreanu? Phil Hellmuth?
If you ask the average casual poker player this question, there is a good chance that they will list the names above. If you ask the players listed above who they think the top tournament players in the world are, there is a good chance that they will say the name "Erik Seidel".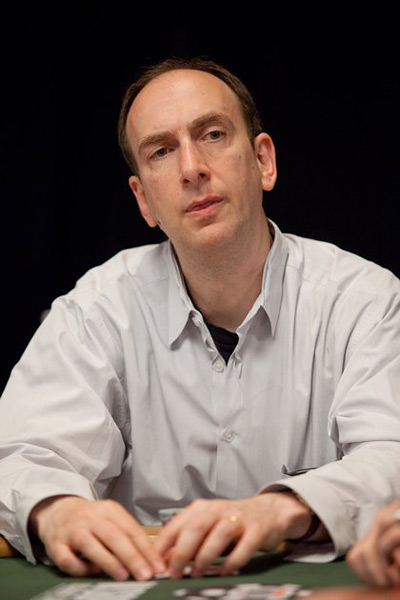 Erik Seidel isn't flashy. On the exterior, Seidel is well-mannered and polite - you will never see Seidel berating another player at the table or flipping out after taking a bad beat.
On the inside, Erik Seidel is a shark who has done incredibly well for himself over the years, establishing himself as one of the most consistent winners on the tournament circuit.
--
Erik Seidel first entered the poker spotlight over 20 years ago when he finished in second place in the 1988 World Series of Poker main event. The final hand between Johnny Chan and Seidel was immortalized in the movie Rounders. Here is the final hand:
The fact that Erik Seidel is still a formidable and successful player 23 years later is a rarity in the world of poker, where many players take down a big score, only to disappear and never be heard from again.
--
Over the past 23 years, Erik Seidel has put together an incredible poker resume.
This resume includes:
-$10,697,534 in total lifetime tournament cashes
-8 World Series of Poker bracelets
-1 World Poker Tour title
-60 World Series of Poker cashes
-18 World Poker Tour cashes
Seidel won his first World Series of Poker bracelet in 1992 and his most recent bracelet in 2007. Here is a list of his eight WSOP bracelet wins:
1992 - $2,500 Limit Hold'em, $168,000
1993 - $2,500 Omaha 8 or Better, $94,000
1994 - $5,000 Limit Hold'em, $210,000
1998 - $5,000 Deuce to Seven Draw, $132,700
2001 - $3,000 No Limit Hold'em, $411,300
2003 - $1,500 Pot Limit Omaha, $146,100
2005 - $2,000 No Limit Hold'em, $611,795
2007 - $5,000 World Championship No Limit Deuce to Seven Draw Lowball w/ Rebuys, $538,835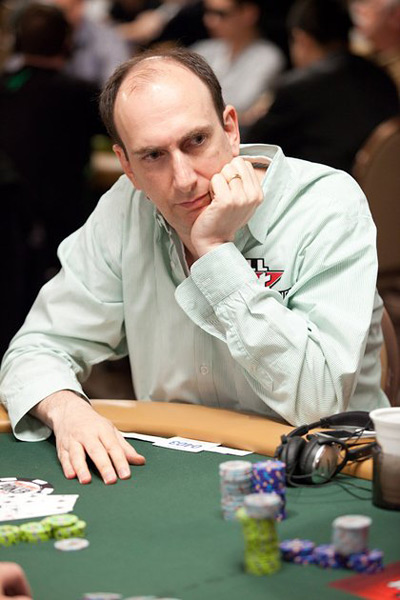 In addition, Seidel also win the WPT Foxwoods Poker Classic in 2008 for $992,890.
Some of Seidel's other notable finishes include:
-2008 Aussie Millions Main Event, 2nd, $1 million AUD
-2007 Aussie Millions $100k Challenge, 2nd, $550k AUD
-2011 PCA $25k High Rollers, 4th, $295,960
-2010 NBC National Heads-up Championship, 2nd, $250,000
As you can see from the results listed above, Seidel is comfortable playing many different variations of poker, which is a big reason why he has been able to amass 8 World Series of Poker bracelets over the course of his career.
Erik Seidel has the admiration of many of his peers in the poker world, which is why he was elected to the Poker Hall of Fame in 2010, along with Dan Harrington. You will be very hard-pressed to find anybody with anything bad to say about Erik Seidel.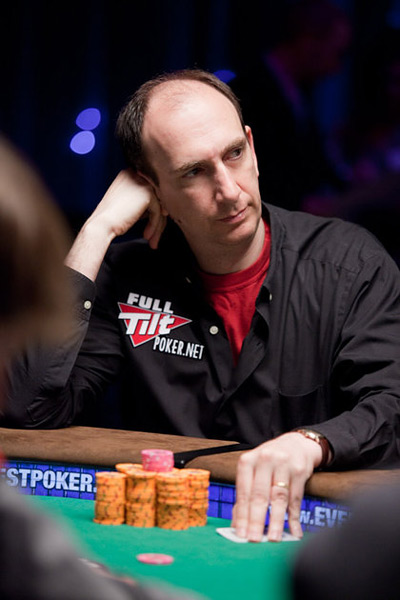 Erik Seidel was born on November 6th, 1959 in New York City. Seidel has always been a gamer - he started out in the world of tournament backgammon before eventually making the move to poker.
Erik Seidel has made many great decisions at the poker table during his career, but one of his all-time best decisions was choosing to get involved with Full Tilt Poker during its early days.
Erik Seidel is a member of "Team Full Tilt", which means that he very likely has an equity stake in Full Tilt Poker (and it's associated companies). Given the fact that Seidel was involved in Full Tilt Poker from a very early stage, you would likely be correct in assuming that Seidel has one of the larger individual stakes in the company.
--
There are many "characters" in the poker world. You have people that scream and yell, people that pound the table when they take a bad beat and people who make sure to berate their opponents at any opportunity.
Erik Seidel is not this type of player - instead, he is a quiet assassin, leaving a trail of bodies in his wake as he continues to add to his extremely impressive poker resume. People don't really talk about Erik Seidel that much, and that's just the way that he likes it.
Photo: GreasieWheels.com
Recent Poker King Articles That Mention
Erik Seidel:
Phil Hellmuth Final Tables $25,000 HORSE Event, In the Hunt For Bracelet #16
World Series of Poker Online Main Event Ends Up Easily Beating Its Guarantee
Stephen Chidwick Removes Himself From "Best Players To Have Never Won a WSOP Bracelet" List
Triton Super High Roller London Series to Feature £1 Million Buy-In Event
Bryn Kenney Wins Two Triton Poker Montenegro Titles