Published on April 22nd, 2007 8:27 pm EST
To say that Jared "Wacokidd" Hamby is having a strong month playing live poker would be an extreme understatement. Like many other online poker pros, Hamby had made most of his money playing online; hundreds of thousands of dollars compared to a paltry $20,000 in live poker tournament wins.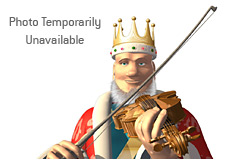 This all changed when Hamby arrived in Las Vegas and started dominating. First off, he won the $2500 event in early April, besting Jeff Shulman in a tough heads up match, taking down $223,780 in total prize money, plus a seat to the $25,000 WPT Championship which is now underway.
That wasn't good enough for Hamby, as he decided to take down the $2000 event later in April, this time besting an even larger field and taking down a first prize of $298,955, plus ANOTHER seat to the WPT Championship. In case you are keeping track at home, this is over $500k in total earnings, plus two $25,000 seats, plus two golden championship bracelets.
Hamby is also putting his entry to the big tournament to good use, as he was one of the bigger stacks after the first day of play at the WPT Championship, and is looking like he is poised to make another run, deep into the money.
This just follows a recent pattern of successful online players going on to dominate live events, and should tell everyone that online poker players are in fact just as bit as good as live poker pros. Watch out at the World Series of Poker for Hamby, Mizzi and others.
--
Filed Under:
Tournament Results