Phil Hellmuth Continues To Be Undefeated In Heads-Up Event
Published on July 31st, 2021 4:54 pm EST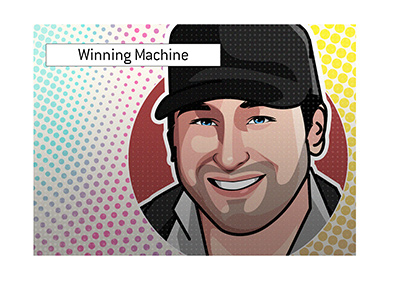 Phil Hellmuth's abrasive nature at the poker table turns off many people, though there is no denying that he is one of the very best tournament poker players in the world.
Evidence can be found in the form of his 15 World Series of Poker bracelets, and also in the fact that he remains undefeated in "High Stakes Duel" matches.
-
First up was Antonio Esfandiari, who is one of the most successful tournament poker players to have ever lived (in terms of cashes).
Hellmuth beat Esfandiari three straight times. After winning for a third straight time, Hellmuth declared that he was cashing out (as he was entitled to do after three wins).
-
The next challenger for Hellmuth was Daniel Negreanu.
Negreanu entered the "High Stakes Duel" brimming with confidence, as he had just finished a heads-up cash game battle against Doug Polk in which he did better than practically everybody had expected.
Negreanu had just spent nearly a year of his life deeply immersed in trying to master heads-up poker - surely Hellmuth would be no challenge.
Hellmuth, however, had different ideas. After falling behind badly in the first match, Hellmuth stormed back to win.
Negreanu challenged Hellmuth for a second time, and Hellmuth won again.
Negreanu challenged Hellmuth once again, and Hellmuth came out on top once again.
Two "High Stakes Duels", and two 3-0 victories for Hellmuth.
-
Earlier this week, a new challenger stepped up in the form of Nick Wright, though the end result was the same.
After a six hour battle, Hellmuth eventually came out on top after dishing out a cooler to Wright.
With the board reading Kc-5s-Ac-10c-8d, Hellmuth called Wright's river check-raise.
The two players turned over:
Wright - 6c-7c
Hellmuth - 8c-5c
-
The poker world will now wait to see if Wright asks for a rematch.
In the meantime, Hellmuth can bask in the glow of his 7-0 record.
--
Filed Under:
Tournament Results