Will Wynn Resorts Buy Bwin.party?
Published on August 18th, 2011 12:29 am EST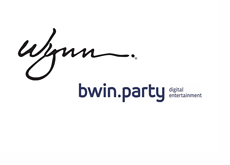 1. Wynn / Bwin.party Rumors.
Rumors circulated earlier this week that Bwin.party might get purchased and that Wynn Resorts could be a "potential aggressor".
The Independent (www.independent.co.uk) claimed that "vague speculation" had a possible bid for Bwin.party reaching as high as 170p a share. The stock closed today at 115.00.
While I have no doubt that Bwin.party is an attractive acquisition candidate for a number of different companies, I think that a company such as Wynn Resorts is going to wait until online poker legislation is signed into law in the United States before making any kind of move. After legislation is passed, you can safely assume that there will be a buying frenzy as companies such as Wynn try to quickly establish themselves in the online poker market.
In addition, volume on BPTY (Bwin.party on London Stock Exchange) was only 2.75 million shares on Tuesday, which is not much more than its daily average. If the rumors had any real validity, then you would have likely seen much higher volume.
2. Gabe Kaplan Gives Some Back.
Gabe Kaplan, former host of "High Stakes Poker", has reportedly agreed to pay back nearly half of his winnings that came in the much-publicized "underground" Hollywood poker games. These games reportedly included names as Tobey Maguire, Leonardo DiCaprio and Matt Damon.
One of the regular participants in the game was Bradley Ruderman, who was convicted of running a Ponzi scheme. A bankruptcy trustee has filed a number of lawsuits against players such as Kaplan, arguing that they won money from Ruderman that actually belonged to his victims.
According to court documents, Kaplan reportedly won $62,000 in the games.
According to TMZ.com
, Kaplan has agreed to pay back $27,900 as part of a settlement.
3. Pocketfives Launched "Poker Refugees".
Many professional poker players in the United States had their livelihoods taken away in the blink of an eye on "Black Friday".
A number of players have moved to countries such as Canada and Costa Rica in order to continue playing online. Some players, including Daniel "jungleman12" Cates, have encountered some issues when making the move. Other players don't even know where to start.
Pocketfives.com recently launched Poker Refugees, which is a "new service to help displaced poker players in the United States and elsewhere take refuge in countries like Costa Rica, Panama and Canada".
More details on the service can be found here.
--
Filed Under:
Poker Scandals
|
Online Poker Rooms