Brent Beckley Pleads Guilty, Will Be Sentenced in April
Published on December 21st, 2011 12:59 pm EST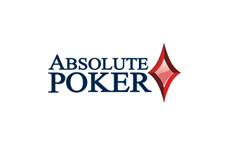 One of the co-founders of Absolute Poker, Brent Beckley, has agreed to a plea deal that will see him spend 12-18 months behind bars.
Brent Beckley was one of 11 individuals that were originally named in the "Black Friday" indictment.
Beckley returned to the United States and appeared in a Manhattan court yesterday to plead guilty to conspiracy charges, including conspiracy to commit bank fraud and conspiracy to violate the Unlawful Internet Gambling Enforcement Act (UIGEA). As part of his plea agreement, Beckley is set to receive 12-18 months in prison. That's quite a reduction from what Beckley was looking at serving before he accepted his plea deal.
According to the US government, Beckley was instrumental in helping Absolute Poker circumvent the UIGEA by committing bank and wire fraud. According to the government, Beckley helped set up fictitious companies that were used to establish Visa and Mastercard merchant processing accounts, and he also directed others to apply incorrect transaction codes that would disguise the Internet gambling transactions that were running through these companies.
Beckley had this to say in court yesterday:
"I knew that it was illegal to accept credit cards from players to gamble on the Internet. I knew that it was illegal to deceive the banks in this way."
Beckley is set to be sentenced on April 19th.
Source: WSJ.com -
Guilty Plea in Web-Poker Crackdown
--
Filed Under:
Poker Scandals
|
Poker Legal Issues