World Series of Poker Champion Bounces Back After December Home Invasion
Published on January 15th, 2012 2:23 pm EST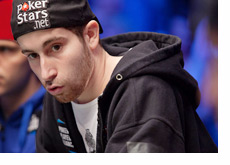 December was a really, really bad month for 2010 World Series of Poker Champion Jonathan Duhamel.
Early one December morning, a man knocked on the door of Duhamel's home, claiming that he had a package for delivery. It was early in the morning and Duhamel was expecting a delivery, so he didn't think anything of it and opened the door. Two men forced their way into Duhamel's home, beating up the former World Series of Poker main event champion and threatening his life. The thieves ended up making off with a bunch of money and Duhamel's prized World Series of Poker bracelet.
Duhamel was hospitalized and traumatized. To add insult to injury, it's alleged that Duhamel's ex-girlfriend helped orchestrate the home invasion.
December was certainly a month to forget for Jonathan Duhamel, but January was a month to remember.
Duhamel travelled to the 2012 PCA (Pokerstars Caribbean Adventure) to take part in his first tournament series since the home invasion in December. Being around his friends and hanging out in the warm sun would surely be a welcome distraction given the events of the past month or so.
However, Duhamel wasn't just there to relax and forget about the past month. Duhamel was also there to play some poker, and he ended up going on an incredible two week run.
All told, Jonathan Duhamel ended up making four final tables in just five events at the 2012 PCA. This included a second place finish in the $25k High Roller ($634,550), a win in a $5k NLHE event ($239,830) and a fourth place finish in the $100k Super High Roller ($313,600).
After a traumatic December, a million plus in total cashes at the PCA will surely give Duhamel a reason to smile.
--
Filed Under:
Tournament Results