"Jeans89" Up $267,577 Through First 13 Days of February
Published on February 14th, 2012 11:08 pm EST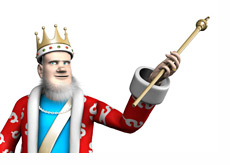 With Full Tilt Poker continuing to gather dust on the sidelines, the vast majority of online high stakes cash game action continues to take place on Pokerstars.
The games are admittedly smaller these days, but on the other hand, the high stakes games on Pokerstars aren't awash with money that was "borrowed" from the site's customers (*cough* Full Tilt Poker *cough).
Through the first 13 days of February, Jens "Jeans89" Kyllonen is the biggest winner on Pokerstars, having amassed a total profit of $267,577 over a total of 18,392 tracked hands.
Shortly behind Kyllonen is Ben "milkybarkid" Grundy, who has made a total of $266,279 over a total of 9,254 tracked hands. "milkybarkid" has recently popped up in the high stakes cash games on Pokerstars and has been handling himself very well.
Other players who are having strong starts to February include:
"donthnrmeplus", +239k
"bernard-bb", +185k
"0Human", +180k
--
On the opposite side of the ledger, the biggest losers so far in February are:
"ChaoRen160", -265k
"mTw-DaviN", -248k
"K_0_S_T_Y_A", -163k
"altiFC", -150k
"ocropTi", -145k
Source:
HighStakesDB.com
--
Filed Under:
Cash Games