Published on May 8th, 10:40 pm EST
Ram Vaswani made the most of his aggressive and loose style on Day 2 of the Grand Prix de Paris at the Aviation Club in Paris, France, and is currently one of the chipleaders of the event heading into day 3.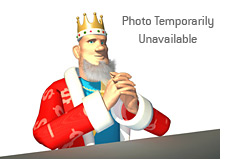 Vaswani, seemingly better known these days for his golf betting controversy for Phil Ivey, currently has 157,200 in chips, trailing just behind Nichlas Saalisilta, who has 253,600 in chips, and Freddie Deeb, who has 262,500 in chips.
There are currently 26 entrants remaining in the field, vying for a first place prize of 422,000 euros. The top 18 competitors get paid, with 14th-18th place receiving 13,205 euros (the buy-in was 10,000 euros.)
Other notable players left in the tournament include Jeff Lisandro, with 150,800 in chips, Johan Storakers, with 61,600 in chips, and Will Ma, with 130,200 in chips.
Online poker legend Sorel "Imper1um" Mizzi was knocked out just before the end of Day 2.
This event used to be a World Poker Tour event before France deemed that the WPT would not be welcome at the event due to their exposure to online gambling.
--
Filed Under:
Tournament Results