Robl Defeats Igor Kurganov To Take Down Aussie Millions $100,000 Challenge
Published on January 28th, 2013 6:43 pm EST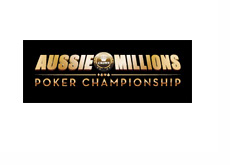 Earlier today, Andrew Robl defeated Igor Kurganov during heads-up play to take down the 2013 Aussie Millions $100,000 Challenge.
Robl walked away with $1,000,000 AUD after taking down the Challenge, which works out to about $1,040,000 USD.
A total of 21 players turned out for the event - there was a rebuy option, and Andrew Robl was the only person to elect to use this option. This turned out to be a pretty smart move, as he ended up taking down the event.
Here is how the payouts ended up looking:
Andrew Robl, $1,000,000 AUD
Igor Kurganov, $610,000 AUD
Masa Kagawa, $320,000 AUD
Dan Shak, $237,000 AUD
Gus Hansen, Patrik Antonius, Vanessa Selbst, John Juanda and Sam Trickett were some of the names who entered this event but didn't end up cashing.
--
The final hand of the tournament came when Robl and Kurganov got all-in with the board reading:
9c-4c-2h-3d
The two players turned over:
Robl - As-5c
Kurganov - 4d-3s
Kurganov had turned two pair, but Robl had turned a straight.
The river brought the Qs, giving Robl the pot and the tournament.
--
Thanks to his victory in the Aussie Millions $100,000 Challenge, Andrew Robl now has nearly $3.5 million in total lifetime tournament cashes.
Robl had this to say on Twitter after his win:
"Wow i actually won."
--
Filed Under:
Tournament Results