Viktor Blom Makes Over $2.3 Million in March
Published on April 1st, 2013 4:37 pm EST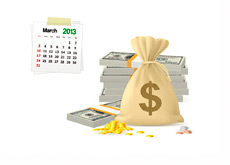 According to HighStakesDB.com (link below), a total of four players made over $1 million in online cash games during the month of March.
Those four players were:
Viktor "Isildur1" Blom, $2,306,388
Patrik "FinddaGrind" Antonius, $1,769,775
Alexander "PostFlopAction" Kostritsyn, $1,283,720
"cottonseed1", $1,060,824
Patrik Antonius, who recently returned to using his "FinddaGrind" alias, was particularly efficient with the time that he spent on Full Tilt Poker in March, making $1.77 million over just 5,000 tracked hands.
Some of the other players who also posted strong months in March included:
"Bttech86", $997,193
"Follow The Hawk", $684,465
"Jeans89", $609,283
--
Four players lost at least seven figures online in March - they were:
Gus Hansen, -$1,667,784
Hac "trex313" Dang, -$1,080,237
Tom "durrrr" Dwan, -$1,040,070
"SallyWoo", -$1,038,316
Phil "Polarizing" Ivey (-371k) and Ilari "Ziigmund" Sahamies (-298k) also posted red months in March.
--
The biggest online cash game winners and losers in the first quarter of 2013 were:
Winners
"PostFlopAction", $3,735,237
"Isildur1", $3,220,861
"FinddaGrind", $2,030,772
Losers
Gus Hansen, -$2,452,212
"Sauce1234", -$1,904,302
"Polarizing", -$1,440,502
Source:
HighStakesDB.com
--
Filed Under:
Cash Games