"PlayinWasted" Takes Down $1,493,499.15 Following Deal
Published on October 1st, 2013 7:07 pm EST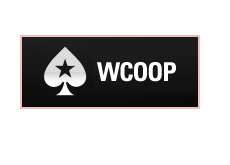 After many hours of play, "PlayinWasted" of Germany took down the 2013 WCOOP (World Championship of Online Poker) main event on Pokerstars for $1,493,499.15.
German players dominated the final table - the top three finishers, "PlayinWasted", "Allanon85" and "SwissCantMis", all hail from Germany. "Vampyboy", who finished in ninth place for $106,650.00, is also from Germany.
The final table of the event also featured a member of "Team Pokerstars Online", as Shane "Shaniac" Schleger finished in 6th place for $291,154.50.
--
The final three players in the event ended up cutting a deal - here is a look at the revised final table payouts:
1. "PlayinWasted", $1,493,499.15
2. "Allanon85", $1,415,238.66
3. "SwissCantMis", $1,101,835.44
4. "1M.BanKroLL", $599,906.25
5. "alexandrapau", $426,600.00
6. "Shaniac", $291,154.50
7. "Pokerl)eviL", $213,300.00
8. "flippetyflop", $159,975.00
9. "Vampyboy", $106,650.00
The final hand of the event came when "PlayinWasted" pushed all-in pre-flop over top of a "Allanon85" raise. "Allanon85" called, and the two players flipped over:
"Allanon85", Kc-Qs
"PlayinWasted", As-Ks
The board ran out 4s-2c-Ts-Jh-Js, giving "PlayinWasted" the pot and the tournament victory.
--
2,133 players ended up turning out for this year's WCOOP main event, which ended up creating a total prize pool of well over $10 million.
--
Filed Under:
Tournament Results