"Ragen70" Looking to Be Online Poker's Biggest Winner in 2013
Published on December 22nd, 2013 5:12 pm EST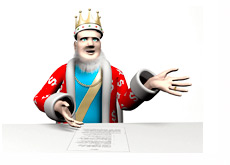 Barring some sort of late year collapse, Niklas "Ragen70" Heinecker is looking to finish as online poker's biggest winner in 2013.
According to HighStakesDB.com (link below), here are the biggest online cash game winners of 2013 so far:
"Ragen70", $6,331,548
"Bttech86", $2,996,585
"IReadYrSoul", $2,016,662
"Trex313", $1,886,417
"no_Ola", $1,859,176
Heinecker's $6.33 million in profit has come over a total of just 63,698 tracked hands. "Ragen70" was treading water for the first eight months of 2013, as he was breaking even up until the end of August. After that, the floodgates opened, as Heinecker has made over $6 million in just a few short months.
—
Here are some of the other notable names who have managed to make money in the high stakes cash games this year:
"FinddaGrind", $1,764,977
"luvtheWNBA", $859,635
"durrrr", $750,625
"Jungleman12", $735,044
"Kanu7", $625,467
Tom "durrrr" Dwan and Full Tilt Poker recently parted ways, so I wouldn't expect to see much of Dwan on FTP next year.
—
On the opposite side of things, Gus Hansen has had an absolutely abysmal year on Full Tilt Poker so far, dropping a staggering $8,554,413 over a total of 171,525 tracked hands. Hansen has dropped many millions of dollars on Full Tilt Poker over the course of his career, and seemingly has a bottomless bankroll.
Other notable players who are red so far this year include:
Phil "Polarizing" Ivey, -$2,433,773
"Sauce1234", -$1,473,088
"Mastrblastr", -$1,220,399
"Ziigmund", -$658,901
—
Source:
HighStakesDB.com
--
Filed Under:
Cash Games