Event #1 Currently Suspended While Tournament Officials Attempt To Reach Resolution
Published on January 17th, 2014 9:54 pm EST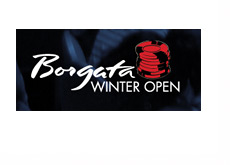 The 2014 Borgata Winter Poker Open is off to an ominous start after Event #1 ($560 Big Stack No Limit Hold'em Re-Entry $2 Million Guarantee) was suspended following the reported discovery of counterfeit chips.
According to reports, more than $1 million worth of counterfeit 5k chips were found to have been introduced into play. Once this was brought to the attention of tournament officials, the event was suspended for 24 hours pending a joint investigation by the Borgata and the New Jersey Division of Gaming Enforcement. Borgata officials said that they believed that the event had been "compromised" and that they are currently investigating.
Play was suspended before the start of Day 3. Allard Broedelet currently has approximately 10.3 million in chips and will be the tournament chip leader if/when the event resumes. Nick Guagenti also has a big stack (9,745,000 in chips).
There are currently 27 players left in the event. It's not yet known how tournament officials will handle things - will there be a chop amongst the remaining 27 players? Will eliminated players receive refunds? Will the tournament be played out?
--
Officials from the Borgata and the New Jersey Division of Online Gaming Enforcement are currently reviewing videotape to see if they can find the culprit or culprits.
--
The Borgata Winter Poker Open is pressing on in the wake of this scandal.
Source: PressofAtlanticCity.com -
Borgata poker tournament suspended during investigation of possible counterfeit chips
--
Filed Under:
Poker Scandals