Published on June 6th, 2007 11:39 pm EST
Brian "sbrugby" Townsend and Sammy Farha continued their heads-up battle in Bobby's Room at the Bellagio today, with Brian Townsend finishing up over 50k before the two players decided to finish up for the day.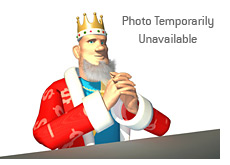 The two players are playing 1/2 No Limit Hold'em and half Pot Limit Omaha. Sammy Farha is regarded as some as being the best Pot Limit Omaha player in the world, with many regarding Brian Townsend as one of the top No Limit Hold'em players in the world.
After Day 1 of the match-up, Farha was up around 500k on Townsend, after Townsend jumped out to an early lead. The two players were supposed to play again last night, but Townsend decided to get a good sleep so that he could resume play this morning in a refreshed state.
The two players played throughout the day on Wednesday, and play finished up about 8 pm PST. Townsend was down 1.2 million dollars at one point, but roared back, and finished up around $50,000.
It is expected that the two players will continue their battle on Thursday.
--
Filed Under:
Cash Games