Published on June 8th, 2007 7:59 pm EST
Well according to reports, the "Big Game" that had been taking place over the past couple of days, which primarily involved Sam Farha and Brian "sbrugby" Townsend has broken up, and Townsend is leaving Las Vegas richer to the tune of $1.85 million dollars.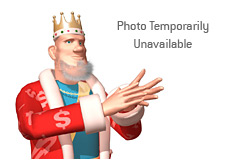 Originally, it was a heads-up match between Farha and Townsend. It was a mixed game, with 1/2 of the hands being No Limit Hold'em, and the other half of the hands being Pot Limit Omaha. I believe that when the match started, the blinds were 500/1000.
Townsend jumped out to a quick lead, but Farha recovered, and early in day 2, Townsend was down something like 1.6 million dollars. However, we quickly battled back, and ended day 2 at $50,000 winner.
Day 3 Townsend completely took over and frustrated Farha. Farha eventually busted after a couple of hours of play, dropping $700k + during the remainder of their heads-up session.
The players took a small break for Sammy to get some more chips, and then got back at it. At this time, other players sat down to play, including David Benyamine, Patrik Antonius, Bobby Baldwin and others. The stakes were bumped up to 1000/2000, and then at the end of the night, there was a straddle every hand, making it a 1000/2000/4000 structure.
Townsend more than held his own, and ended up over $1.8 million dollars on the DAY. According to reports, Bobby Baldwin and Brandon Adams were the other two big winners in the game.
According to reports, the game has now broken, and Townsend should be returning to Santa Barbara shortly.
The legend of Sammy Farha will just grow after this recent session, as he was wanting to flip Townsend for $450k and other such degenerative bets.
Townsend for his part, considers to solidify his standing as one of the top players in the world right now, which is amazing considering he was grinding $2 / $4 No Limit Hold'em not too long ago.
--
Filed Under:
Cash Games