"Johnny World" Takes Down One of Most Prestigious Tournaments in Poker
Published on June 27th, 2014 5:14 am EST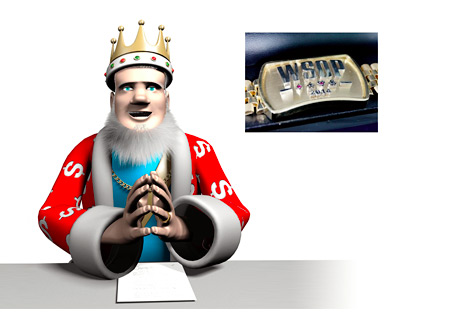 John Hennigan, aka "Johnny World", took down the $50,000 Poker Players' Championship at the World Series of Poker on Thursday night for $1,517,767.
The $50,000 Poker Players' Champions is considered one of the toughest and most prestigious poker tournaments in the world. Players who hope to do well need to have a firm grasp of all of the different games that comprise the event - the winners of this tournament are truly some of the most well-rounded poker players in the world.
John Hennigan, who is considered by his peers to be one of the most under-rated players in the world, managed to navigate through a field of 102 players to take down the event. The victory was likely particularly sweet for Hennigan as finally took down the tournament after making three straight deep runs in the event. Hennigan came extremely close to taking down the event last year, eventually finishing in third place for $686,568.
-
Brandon Shack-Harris, who has been on an absolute tear at this year's World Series of Poker, ended up finishing in second place for $937,975.
The final hand of the event came when a short-stacked Shack-Harris shoved pre-flop in No Limit Hold'em holding Kh-7s. Hennigan called with Ah-10d and the board ended up running out:
Jh-Jc-9h-4d-4s
Hennigan had the better hand with Jacks and Fours with an Ace kicker and declared the winner.
-
Here is how the final table of this event ended up finishing out:
1. John Hennigan, $1,517,767
2. Brandon Shack-Harris, $937,975
3. Jesse Martin, $594,570
4. Abe Mosseri, $402,696
5. Chun Lei Zhou, $286,122
6. Frank Kassela, $212,829
7. Melissa Burr, $165,435
8. Allen Kessler, $134,101
--
Filed Under:
Tournament Results