"Jungleman12" Up $1,355,295 Through End of July
Published on August 2nd, 2014 9:40 pm EST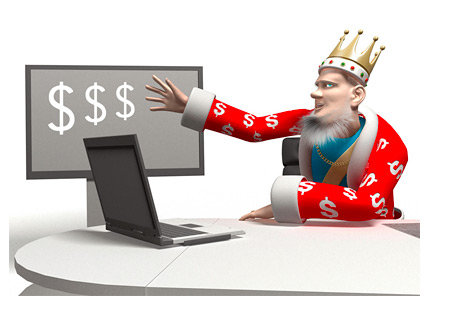 The list of the biggest online cash game players through the first seven months of July is dominated by some pretty familiar names.
At the top of the list? Daniel "Jungleman12" Cates, who is up $1,355,295 on Full Tilt Poker through the end of July. Cates' win has come over a total of 49,507 hands.
Cates' win through the first seven months of the year is going to come in handy, as he recently put up $1 million of his own money to help bail out Richard Yong, who was one of the men who was recently arrested for allegedly operating a World Cup betting operation.
Close on the heels of "Jungleman12" is Alex "Alexonmoon" Luneau, who has made an estimated $1,315,852 on Full Tilt Poker through the start of 2014.
Patrik Antonius, who now plays on Full Tilt Poker under the "FinddaGrind" alias, has made the most of his time on FTP this year, banking an estimated $1,183,736 over just 24,600 hands.
Niki Jedlicka, who took the poker world by storm in 2007 by seemingly showing up out of nowhere to play the biggest games online, has also had a good start to the year, making a total of $1,039,214 over 24,655 hands.
Here are some of the other notable names who have been able to post green starts to the year so far:
"Sauce123", +$488,504
"luvtheWNBA", +$409,370
"SamRostan", +$377,222
"Kanu7", +$362,933
-
On the opposite side of the table, Gus Hansen is once again leading the way in terms of posting the biggest loss, as he has dropped a total of $3,545,491 over 123,135 hands so far this year. Hansen continues to burn his money by playing at Full Tilt Poker, as he consistently drops millions of dollars without even a hint of a sustained upswing.
Phil Ivey, who is now playing as "Polarizing" on Full Tilt Poker, has also had a bad start to the year, dropping $1,815,817 on Full Tilt Poker through 57,150 tracked hands. His losses on Full Tilt Poker are likely the least of Ivey's problems right now, as he is currently embroiled in two different lawsuits involving casinos and "edge sorting".
Here are some of the other familiar names who are red on Full Tilt Poker so far this year:
"Isildur1", -$892,281
"OMGClayAiken", -$306,389
-
Source:
HighstakesDB.com
--
Filed Under:
Cash Games