Over 280 Players Turn Out For EPT100 Barcelona High Roller
Published on August 25th, 2014 7:22 pm EST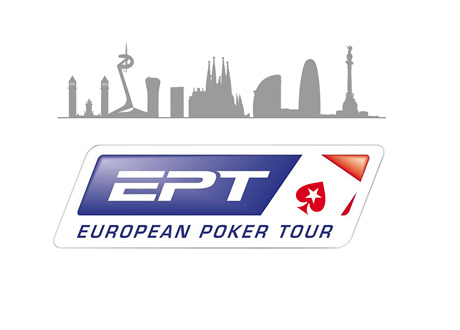 The EPT100 Barcelona, which has set multiple attendance records so far, continued to roll on Monday with the start of the High Roller event.
Prior to the EPT100 Barcelona getting underway, tournament organizers knew that the turnout for the High Roller event would be big, though they likely had no clue that it would be THIS big.
Day 1 of the event is still ongoing as of the time that this article was being written, but the numbers are already staggering - 283 players and a total of 53 re-entries as of this moment. One notable player is skipping the event, however, as Daniel Negreanu posted this to his Twitter feed a few hours ago:
"Skipping the biggest high roller in EPT history to see Flamenco dancing and do a wine tour. Yup."
The big turnout means that there will be millions of Euros at stake as the buy-in to this event is €10,300.
To give you an idea of how big this event is, last year's High Roller ended up attracting a total of 138 unique players and 42 re-entries. The tournament field has already doubled over last year and Day 1 of the event hasn't even concluded. That's impressive.
-
Day 4 of the EPT100 Barcelona main event is now in the books.
1,496 players entered this event and after four long days of play, just 25 remain. They are:
Bram Haenraets, 4,395,000
Piotr Sowinski, 4,355,000
Mikkel Nielsen, 3,135,000
Hossein Ensan, 3,075,000
Slaven Popov, 2,695,000
Andrea Dato, 2,290,000
Ji Zhang, 2,285,000
Pawel Brzeski, 1,980,000
Kiryl Radzivonau, 1,860,000
Mikhail Rudoy, 1,815,000
Maximilian Senft, 1,795,000
Dominik Panka, 1,705,000
Daniel Dvoress, 1,570,000
Andre Leattau, 1,535,000
Andrey Shatilov, 1,390,000
Sergei Popov, 1,255,000
Robert Schulz, 1,240,000
Samuel Phillips, 1,045,000
Mark Wagstaff, 990,000
Gerald Karlic, 955,000
Thomas Hueber, 945,000
Benjamin Nicolas-Teboul, 735,000
John Andress, 710,000
Mathieu Clavet, 575,000
Nick Rampone, 520,000
All 25 players are guaranteed a minimum of €33,300 for making it this far, with the eventual winner receiving €1,261,000.
--
Filed Under:
Tournament Results