Strong Turnout For First Event of WCOOP 2014
Published on September 8th, 2014 5:31 pm EST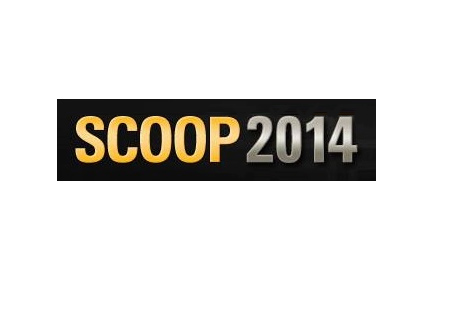 "RahvusKala" outlasted a total of 10,129 entrants to take down the first event of this year's WCOOP (World Championship of Online Poker) on Pokerstars. Following a heads-up deal in which the winner was given an extra $14,000, "RahvusKala" of Estonia ended up walking away with a total payday of $137,289.83, while runner-up "7.045.pptY" of Denmark took home $113,771.85.
The event, which was dubbed the "WCOOP Kickoff", was a $109 buy-in No Limit Hold'em tournament. Pokerstars guaranteed a total prize pool of $700,000 but the massive 10,129 entrant turnout ended up bumping up the pool to over a million dollars. It's pretty safe to say that you'll see this trend of prize pools easily exceeding their guarantees continuing throughout the entirety of the WCOOP.
-
"RahvusKala" and "7.045.pptY" had quite the back-and-forth battle during heads-up play.
The final hand of the event came with "RahvusKala" holding a 2-to-1 chip lead. "RahvusKala" pushed all-in over the top of a pre-flop raise from "7.045.pptY" and the eventual second place finisher called. The two players turned up:
"RahvusKala", As-Ts
"7.045.pptY", Ad-Kc
The flop came Td-Jh-2s, giving "RahvusKala" a pair of Tens and the lead in the hand. "7.045.pptY", however, still had plenty of outs (King, Queen for the straight). The turn and river ran out 6h-8d, however, and "RahvusKala" was declared the winner.
-
Here is how the final table ended up finishing out:
1. RahvusKala (Estonia) -- $137,289.83*
2. 7.045.pptY (Denmark) -- $113,771.85*
3. Drogbaaaaaaa (Russia) -- $75,410.40
4. Brendy88 (Czech Republic) -- $50,645.00
5. Kabotajoe (Germany) -- $40,516.00
6. call2light (Canada) -- $30,387.00
7. MG10tze (Germany) -- $20,258.00
8. Hasseh922 (Finland) -- $11,141.90
9. Mutombooh (Germany) -- $7,090.30
All in all, a very strong start to this year's WCOOP on Pokerstars.
--
Filed Under:
Tournament Results