Tracking Site Claims $20,181,164 in Cash Game Losses for Hansen on FTP
Published on September 11th, 2014 7:55 pm EST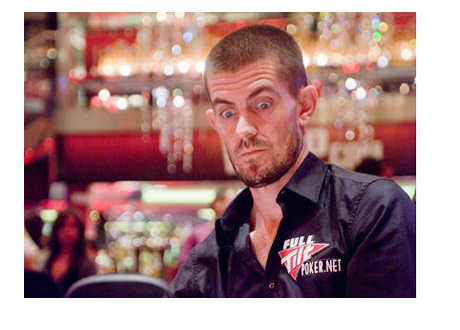 According to tracking site HighstakesDB.com, Gus Hansen has racked up more than $20 million in losses on Full Tilt Poker since the start of 2007.
According to the site, Hansen has lost $20,181,164 over the course of 1,564,785 hands and 23,406 sessions. This works out to a loss of $12.90 for every hand that Hansen has played on Full Tilt Poker for the past 7+ years.
Hansen's staggering $20,181,164 in losses on Full Tilt Poker puts him far ahead of the other biggest historical losers on the site. The next closest account in terms of overall losses is "noataima", who has dropped $7,067,935 over a total of 67,390 hands.
Here are Hansen's results by year from 2007 until present:
2007
169,079 tracked hands, $728,395 loss
2008
219,425 tracked hands, $619,188 loss
2009
256,418 tracked hands, $5,575,624 loss
2010
*Hansen wasn't a top 50 winner or loser that year according to HighStakesDB.com
2011
132,373 tracked hands, $3,941,703 gain
2012
63,686 tracked hands, $3,204,539 loss
2013
171,743 tracked hands, $8,461,472 loss
2014
193,074 tracked hands, $5,308,419 loss
-
Gus has had deals with both Full Tilt Poker 1.0 and Full Tilt Poker 2.0, so he wouldn't really be able to step away from the tables even if he wanted to. As a representative of the site, Hansen likely has to log a minimum number of hands on Full Tilt Poker every month.
This has been good news for the rest of the high stakes cash game community as Hansen has donated over $20 million over the past 7 1/2 years, and this assault on the wallet of the "Great Dane" doesn't seem to be slowing anytime soon.
Source:
HighStakesDB.com
--
Filed Under:
Cash Games