"TrondheimAAA" Overcomes 31,438 Players To Take Home $489k
Published on December 30th, 2014 2:36 am EST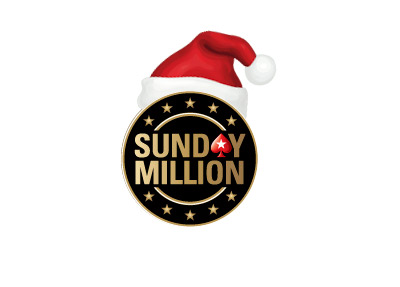 Pokerstars ended 2014 with a bang yesterday when they hosted their weekly Sunday Million event. In order to celebrate another year in business, Pokerstars decided to attach a guarantee of $5 million to their popular weekly event.
As is usually the case with notable events on Pokerstars, the $5 million Guaranteed Sunday Million event easily topped its guarantee. A total of 31,439 players turned out for yesterday's Sunday Million, which resulted in a total prize pool of $6,287,800.00.
After roughly 18 hours of play, "TrondheimAAA" of Norway took down the event after defeating "straBenjupp" in heads up play. The end for "straBenjupp" came when he elected to commit the rest of his stack after a flop of Ks-7s-Tc. The two players flipped over:
"straBenjupp" - Ts-5s
"TrondheimAAA" - Kc-7d
"TrondheimAAA" was ahead with his top two pair though "straBenjupp" was very much alive with a pair and a flush draw. The turn and river helped neither player, however, and "TrondheimAAA" took down the event.
-
There was a deal made during six-handed play which meant that the final table payouts ended up looking like this:
1. TrondheimAAA (Norway) -- $489,130.83*
2. straBenjupp (Germany) -- $268,725.21*
3. Zarmil (Austria) -- $325,775.16*
4. Tiago "tgassen" Gassen (Brazil) -- $265,743.51*
5. EVITS_AK (Brazil) -- $275,802.74*
6. manipulatoor (Poland) -- $241,074.70*
7. alwaysdegen (India) -- $96,014.70
8. Ivan Barros (Brazil) -- $71,177.89
9. Aditya "Donkab0mber" Sushant (India) -- $52,754.64
-
Source:
Pokerstarsblog.com
--
Filed Under:
Tournament Results