"Ilari FIN" Only Player Up Seven Figures in Online Cash Games to Start The Year
Published on February 27th, 2015 5:15 am EST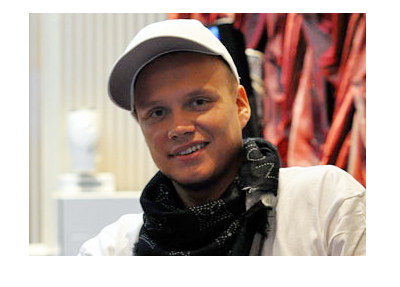 A very familiar name is leading the way when it comes to online cash game profits so far this year.
Ilari "Ilari FIN" Sahamies, also known as "Ziigmund" on Full Tilt Poker, is currently up $1,006,309 over a total of 26,476 tracked hands on Pokerstars so far this year. This puts "Ilari FIN" ahead of "JayP-AA" (+$743,718) on the online cash game profit list so far this year, and far ahead of names such as "Crazy Elior" (+$342,822), "HeadShotFyoV" (+$257,389) and "gunning4you" (+$244,368).
While many other high profile cash game players have disappeared over the years, Ilari Sahamies has managed to persevere, despite his tendency to tilt badly at the tables. Despite his hyper-emotional outbursts, Sahamies has managed to remain in the top games for a period of nearly eight years, which is quite the accomplishment.
-
Unfortunately for the high stakes online cash game community, Gus Hansen is no longer around to pick on. Gus Hansen and Full Tilt Poker cut ties last year and Hansen is now rarely seen on the site, instead choosing to focus on new ventures.
Surprisingly enough, Phil Ivey (playing as "Polarizing" on Full Tilt Poker) has been the biggest loser on Full Tilt Poker (aside from Hansen) since the start of 2014, dropping in the neighborhood of $3.7 million. Ivey was virtually untouchable during his time as a member of "Team Full Tilt" but things have turned over the past 14 months. Combine these results with Ivey's two ongoing lawsuits against Crockfords and the Borgata and you have a year plus stretch that Ivey would likely rather forget.
Some of the other players that have dropped money in the high stakes online cash games so far this year include:
"SanIker", -$410,546
"Isildur1", -$365,358
"Patriktortonius", -$317,274
"CoeJassidy", -$255,450
-
Source:
HighStakesDB.com
--
Filed Under:
Cash Games