Biggest Cash Game Winner on Pokerstars in April Up $60,000
Published on April 11th, 2016 10:28 pm EST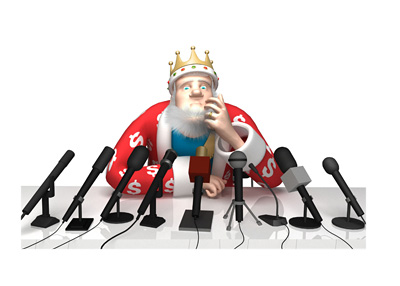 The days of the high profile cash game matches involving the likes of Phil Ivey, Patrik Antonius, Tom "durrrr" Dwan and Viktor Blom are long over.
Back in the days of Full Tilt Poker 1.0, railbirds from around the world would flock to high stakes tables such as the "Thunderdome" to watch millions of dollars flow from one high stakes poker player to the other. Who can forget Viktor Blom's stunning rise from unknown to multi-millionaire over the course of just a few weeks or his one-night destruction at the hands of Brian Hastings?
-
The "good old days" of watching your favorite online poker player rip it up at a site like Full Tilt Poker or Pokerstars are mostly over.
The high stakes online cash games suffered a mortal blow when Full Tilt Poker 1.0 went up in flames. Full Tilt Poker 2.0 tried to rekindle interest by signing Gus Hansen, Tom "durrrr" Dwan and Viktor Blom to sponsorship deals, though the fountain of cash that the first incarnation of FTP was throwing off to some of the biggest players in the world had been cut off, resulting in severely limited action at the highest stakes.
In addition, with Pokerstars and Full Tilt Poker no longer serving the US market, many former high stakes cash game pros elected to either focus on live games or leave the industry altogether.
-
The dagger was really twisted into the high stakes cash games when Amaya, Inc. announced a number of changes that proved to be very unpopular with the high stakes community.
Amaya, Inc. announced changes to its VIP rewards program that angered many Supernova and Supernova Elite players. In addition, the decision not to award VPPs for high-stakes cash games resulted in many high stakes players making the decision to severely limit their time on Pokerstars.
-
These changes have left us in a situation where the biggest winner on Pokerstars in April has banked a total of $61,000. Sure, this is a very respectable amount of money, though it's obviously well below the profits posted before "Black Friday" and before Amaya, Inc. made its batch of recent changes.
At this point, it seems hard to fathom that the high stakes cash games that we all used to enjoy birding will ever return in any meaningful form.
Source:
HighStakesDB.com
--
Filed Under:
Cash Games