Daniel Negreanu Recounts Recent High Stakes Game at the Bellagio
Published on August 5th, 2016 3:49 pm EST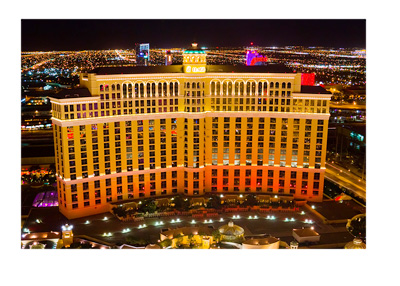 In a recent blog on his site (link below) titled "One of My Best Memories Playing With Phil Ivey and Gus Hansen", Daniel Negreanu recounted a recent high stakes session that he put in at the Bellagio in Las Vegas.
The $1500/$3000 mixed game featured a number of players who haven't been heard from very much as of late, including the likes of Patrik Antonius, Gus Hansen and Jennifer Harman. In addition, Phil Ivey, who has been a fixture in the biggest games in Asia and who only returned to the World Series of Poker for a single event (the main event), was a participant as well. Negreanu also said that there was a "little bit" of new blood mixed in.
-
Since the demise of Full Tilt Poker 1.0, names such as Jennifer Harman and Patrik Antonius haven't been heard from nearly as much. The same goes for Gus Hansen, who parted ways with Full Tilt Poker 2.0 not long after signing a sponsorship deal with the company.
For Negreanu, the participants in the game made him feel "quite nostalgic".
-
According to Negreanu, the "high stakes poker economy is as healthy as I ever remember it". The game, which has been continuing for days, reportedly had over 30 players who were making appearances at different times of the day.
Given that the World Series of Poker concluded for most players about a month ago, the fact that so many high stakes players have remained in town speaks to the quality of the game at the Bellagio. Over the past few years, the biggest and best games seem to have been found in Macau, especially with Pokerstars and Full Tilt Poker no longer offering the super high stakes cash games that were so popular from 2008-2011.
For at least the time being, the biggest game seems to have found a home back inside of the Bellagio.
-
In the second half of his blog, Negreanu recounted the first time that he ever dropped over $1 million in a cash game session.
The entire blog can be found below:
Source: FullContactPoker.com -
One of My Best Memories Playing With Phil Ivey and Gus Hansen
--
Filed Under:
Cash Games