"Sauce123" Has Made $773,374 Through November 6th
Published on November 8th, 2016 2:19 am EST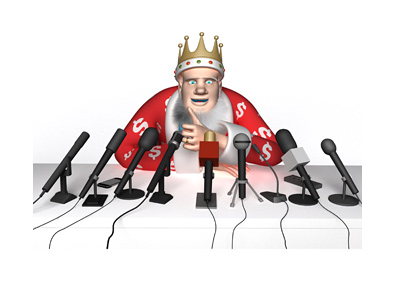 Back in the days of Full Tilt Poker 1.0, there would be months where players would win or lose well over $1 million in the high stakes cash games on the site.
Who can forget the legendary battles that involved the likes of Phil Ivey, Viktor Blom, Ilari Sahamies, Patrik Antonius and Tom "durrrr" Dwan? The Full Tilt Poker machine, which was churning out millions of dollars per month for its owners at the time, was still solvent, and the high stakes cash games hummed on the site as a result. If a member of "Team Full Tilt" had a bad month on the site, there were no worries, as they would have another distribution payment just around the corner to refill their coffers.
Times have changed. In 2016, many top cash games players have either fled to the "live" games in Macau or Las Vegas, or they have moved on to other things. Full Tilt Poker has been swallowed by Pokerstars and Pokerstars is not nearly as friendly to high stakes players as it used to be, so the online high stakes games are a fraction of what they were before "Black Friday".
In years past, players such as Ivey and Antonius would have years in which they banked many millions of dollars playing cash games online. To illustrate the severe drop-off in these games, the biggest online winner for the entirety of 2016 is Ben "Sauce123" Sulsky, who has won $773,374 over a total of 77,390 tracked hands. This result is certainly very impressive, though it is still a far cry from the amounts that were won before Full Tilt Poker collapsed.
Some of the other winners in 2016 include:
"ChaoRen160", $586,022
"Educa-p0ker", $561,403
"Fake Love888", $461,823
"philivey2694", $388,463
--
The list of the biggest cash game losers in 2016 is dotted with some familiar names, as you will see below:
"Bodamos", $775,773
"Kanu7", $635,521
Viktor "Isildur1" Blom, $526,172
"Candela2005", $502,932
"Spaise411", $448,812
--
Source:
HighStakesDB.com
--
Filed Under:
Cash Games