"Joiso" Banks $1,466,568 on Pokerstars in 2016
Published on January 3rd, 2016 10:52 pm EST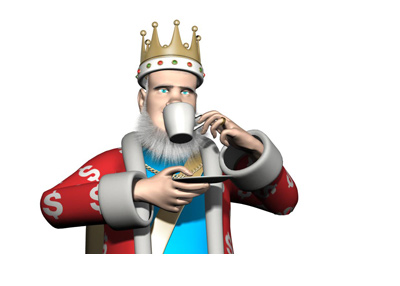 There was one person who made more than $1,000,000 from online cash games in 2016, and that person was Alex "joiso" Kostritsyn.
According to HighStakesDB.com, Kostritsyn made $1,466,568 on Pokerstars in 2016, which was $600,000 more than the next closest player, "Sauce123". Kostritsyn's results came over a total of 1,070 sessions and 117,143 tracked hands.
Back in the days of Full Tilt Poker 1.0, a number of players would clear more than $1 million in just a single month, let alone a full year. Those were different times, however, as the "funny money" that the Full Tilt Poker 1.0 machine was spitting out filled the coffers of many of poker's biggest names, which resulted in some tremendously big games being played online. After all, if you were set to receive six or seven figure distributions every month from Full Tilt Poker, it was easy to have some gamble, as your bankroll would always be replenished after a bad month.
Things have obviously changed in the poker world, which makes Kostritsyn's $1.46 million in profits in 2016 even more impressive.
Here were the biggest online cash game winners of 2016:
"Joiso", $1,466,568
"Sauce123", $815,517"
"SamRostan", $748,018
"Cobus83", $626,487
"OtB_RedBaron", $579,900
-
Two of the biggest names in online cash games - Alexander Millar and Viktor Blom - turned in red years in 2016.
Viktor "Isildur1" Blom remains one of the most popular online cash game players to watch, roughly seven years after he made his first appearance at Full Tilt Poker. Fans of Blom's still watch him play, hoping for another epic million dollar plus run.
Things didn't work out terribly well for Blom in 2016, however, as he managed to lose $489,789 over the course of 209,224 hands.
Here were the biggest online cash game losers of 2016:
"bodamos", -$868,252
"Kanu7", -$635,521
"spaise411", -$624,166
"candela2005", -$546,253
"Isildur1", -$489,789
Source:
HighStakesDB.com
--
Filed Under:
Cash Games