Heads-Up Battle Between Smith and Tianyuan Tang Lasts Over 12 Hours
Published on April 9th, 2017 4:06 pm EST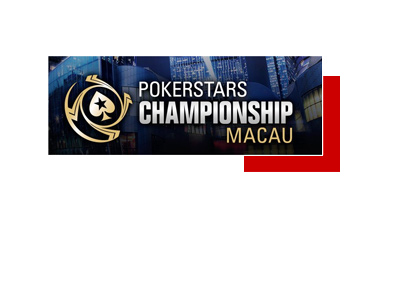 The final table of the 2017 Pokerstars Championship Macau main event was a marathon affair that tested the resolve of both the players in the event and the media that was covering the event.
The heads-up battle between Elliot Smith and Tianyuan Tang was one of the longest in the history of poker, as it took over 12 hours for a winner to finally be declared.
In total, the final table took 316 hands to complete, which made for a very long night for all involved in the event, from the players to the media to the tournament staff.
In the end, Elliot Smith ended up collecting the HK$2,877,500 (USD $370,508) first place prize, while Tianyuan Tang took second place.
The final hand of the event provided plenty of excitement, as the two players elected to move all-in with the following holdings:
Smith: Ad-Ks
Tang: 6h-6c
*Smith entered the hand with a roughly 2-1 chip lead
After a flop of 6s-9s-7c, Tang looked almost certain to double up. This was much to the delight of Tang and his supporters, and much to the chagrin of practically everybody else in attendance.
Smith had a backdoor flush draw, however, and after the 2s was dealt on the turn, Tang and his supporters started to get nervous.
The 3s was dealt on the river, eliminating Tang from the event in heartbreaking fashion and handing Smith the victory.
-
Here is how the final table ended up finishing out:
Elliot Smith, 2,877,500
Tianyuan Tang, 2,577,500
Daniel Laidlaw, 1,724,000
Avraham Oziel, 1,280,000
Aymon Hata, 950,000
Yen Chen, 705,000
Yan Li, 521,000
*all amounts in HKD
--
Filed Under:
Tournament Results