Blom Up Nearly $2 Million on Pokerstars So Far This Year
Published on June 24th, 2017 7:!9 pm EST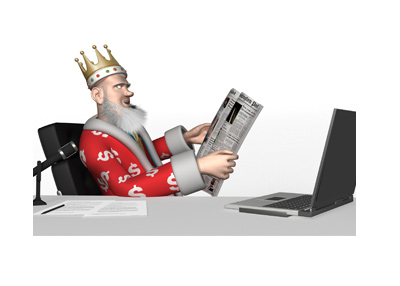 The online poker world is much different in 2017 than it was in 2009, though one thing is the same - Viktor "Isildur1" Blom is killing his opponents.
According to HighStakesDB.com (link below), the man known as "Isildur1" is up over $1.75 million in 2017. As per usual, Blom has been very active, as he has played over 102,000 hands over a total of 688 different sessions.
Blom, who used to be sponsored by both Pokerstars and Full Tilt Poker, is now reportedly up over $3 million lifetime under his "Isildur1" account on Pokerstars.
-
In order to find action, Blom has had to learn as many poker variants as possible. The work has obviously paid off for Blom, as he now seems capable of winning large amounts of money in any game that Pokerstars offers. One of Blom's biggest victims this year has been "RaulGonzalez", who has suffered a very large downswing as of late, largely courtesy of Blom.
Whether it is Pot Limit Omaha or 8-Game, Blom seems to be back to his old ways, and that is frustrating and destroying his opponents.
-
There is not a great deal of high stakes cash game action taking place online these days, as Full Tilt Poker has been shuttered and Pokerstars has decided that high stakes cash games are not a priority anymore.
Blom is giving people something that they haven't seen online for a long while now - $100,000+ pots. In the days of the $500/$1,000 PLO and NLHE cash games on Full Tilt Poker, pots of these size were common.
With Blom's most recent upswing, many people are taking to railing his action once again. In fact, a Twitch stream has been started (Isildur1se) that attempts to rail as much of Blom's action as possible.
Source:
HighStakesDB.com
--
Filed Under:
Cash Games