Phil Hellmuth Posts Epic Comeback Victory over Daniel "Jungleman" Cates
Published on August 24th, 2017 12:!7 pm EST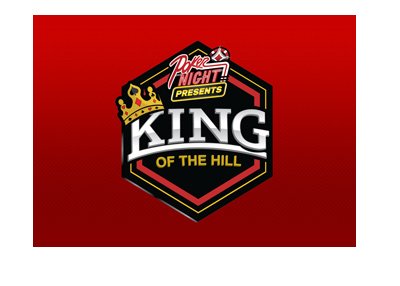 Poker Night in America's "King of the Hill" heads-up poker battle took place at Rivers Casino in Schenectady, New York yesterday.
The heads-up contest featured Daniel "Jungleman" Cates, Phil Hellmuth, Doug Polk and Frank Kassela.
All four players paid $50,000 to be a part of the event. The winners of the two opening round matches would square off in the finals, with the winner taking home all of the $200,000 in prize money.
Doug Polk squared off against Phil Hellmuth in one of the first round match-ups, while Cates played Kassela in the other.
Daniel Cates quickly dispatched of Kassela in the first round, while Hellmuth eventually took place of Doug Polk.
This left Phil Hellmuth vs Daniel Cates for the title in the Best-of-3 finals. Both men are prone to getting very emotional at the table, which meant that there were sure to be some fireworks.
-
After splitting their first two games, Hellmuth and Cates battled for the "King of the Hill" title in a winner-take-all final match.
Cates got out to a very dominating lead in the third and final match. At one point, Hellmuth had just over 5,000 chips, while Cates had nearly 195,000.
It seemed as though victory was certain for Cates at this point, though Hellmuth would end up pulling off the epic comeback.
The key hand of the match came when Hellmuth was able to push Cates off of his trip Tens with the board reading 10d-3d-2d-10s-9d. Hellmuth, who held just Q-J offsuit, took down the sizeable pot and never looked back. If Cates had called just 9,900 more chips in what was a 50,000 chip pot, he would have won the match and the $200,000.
Instead, Hellmuth was able to scoop the pot and regain all of the momentum in the match. Cates was thoroughly rattled and would never recover.
Here is the hand in question:
-
The Twitch.tv stream of the event had many thousands of viewers and can be
found here
.
All in all, a very entertaining day of poker.
--
Filed Under:
Tournament Results