Busquet Knocks Out "Tonkaaaa" To Win Title
Published on October 8th, 2017 2:43 am EST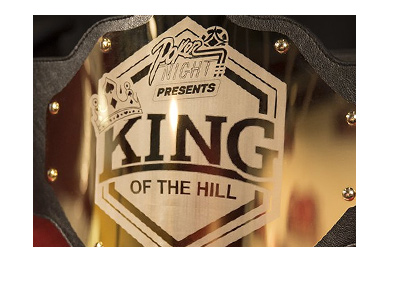 Earlier tonight, Olivier Busquet defeated Parker "Tonkaaaa" Talbot to take down the "King of the Hill 2" event and the $200,000 first place prize.
The four entrants to the "King of the Hill 2" event were Busquet, Talbot, Shaun Deeb and Phil Hellmuth, with all four men ponying up $50,000 to play in the event.
Olivier Busquet defeated Shaun Deeb in the first semi-final match, while Talbot managed to take down Phil Hellmuth in the other. Hellmuth was the defending champion of the event, as he defeated Daniel Cates to win the first "King of the Hill" tournament.
This set up the best 2-of-3 match between Busquet and Talbot today, which Busquet ended up winning with ease.
At the end of the day, Parker Talbot, who built his name by streaming his online tournament play on Twitch.tv, was overmatched in the heads-up format. Busquet quite literally built his bankroll and name by playing the highest buy-in heads-up SNGs on Full Tilt Poker. There is a reason why Busquet was the betting favorite heading into this tournament, and it is certainly no surprise that he ended up winning, especially against a player who almost exclusively plays large field MTTs.
-
The second "King of the Hill" event was another success, with more than 5,000 watching the final match at its peak.
Tournament organizers have done a good job in picking participants for the tournaments, and it will be interesting to see who ends up playing in the third event, which is almost certainly coming soon.
-
Congratulations to Olivier Busquet on winning the second "King of the Hill" event and the $200,000 first place prize.
--
Filed Under:
Tournament Results