Published on August 16th, 2007 4:33 am EST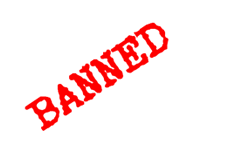 It's the end of an era on Pokerstars. Dustin "Neverwin" Woolf has been permanently banned from the site. Woolf first rose to prominence in the high level Limit hold'em games on Pokerstars back at the beginning of the poker boom.
Apparently Pokerstars banned Neverwin because they found out that he had been playing under many different accounts on Pokerstars. Not multi-accounting; just playing under friend's names and other high limit player's names in order to shield his identify from his opponents. Whether someone ratted him out or not is unknown; some have speculated that Mark "Newhizzle" Newhouse ratted him out to Pokerstars due to an unpaid debt, though Newhouse emphatically states that it wasn't him.
There is a tremendous amount of collateral damage as well. Every player on Pokerstars that let "Neverwin" either access or play on their account have had their accounts frozen. This includes some of the biggest Limit players on the site. Whether or not they will have their accounts banned remains to be seen; as of right now, they are just frozen, pending an explanation to Pokerstars.
Many players are protesting the decision to ban Neverwin. Shared accounts are quite common, especially in the higher limit games. It should be noted that unlike JJProdigy or Zeejustin, Neverwin did not multi-account; he simply used other player's accounts to shield his identity while playing. Was this a ban-worthy offense? Or is there more to this story?
--
Filed Under:
Poker Scandals
|
Online Poker Rooms