Published on August 20th, 2007 7:30 pm EST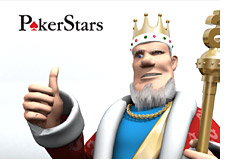 A few days ago, we told you about how Pokerstars had banned a player that had final tabled their 8/12 Sunday Millions tournament, and confiscated his winnings. At the time we were unsure as to who exactly was banned, as Pokerstars said that they wanted to maintain the "privacy" of the banned player.
Well it turns out that the banned player was "Flyndra." He had earned $41k for finishing 5th at the 8/12 Sunday Millions. That was until Pokerstars investigated his account.
They found that sometime during the tournament, Flyndra let another (better) player take over his account. This player goes by the name of "Ambi" on Pokerstars. He has almost $100k in cashes on the site, whereas Flyndra basically had nothing up until his almost-cash.
Ambi had backed Flyndra in the tournament, and then took over the account late in the tournament. Ambi had also played his own account in the tournament, and had busted earlier. Pokerstars saw that two different IP addresses had played on the Flyndra account during the tournament, and that there were two similar IP addresses entered in the tournament as well.
Flyndra had his account banned and all of his winnings confiscated, which were re-distributed to the people that finished below him. Ambi, who multi-accounted, was also permanently banned from the site.
Kudos to Pokerstars for dropping the banhammer on this cheating duo. I just feel bad for the people that were knocked out by Flyndra earlier in the tournament.
--
Filed Under:
Poker Scandals
|
Online Poker Rooms