Published on August 24th, 2007 4:10 pm EST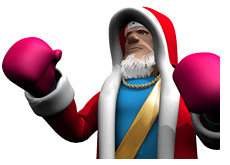 We have been told by several sources high up in Pokerstars that they are going to be devoting "substantially more" resources towards locating and eliminating multi-accounters from their site.
Over the past month or so, online poker sites have been given a black eye as multiple stories have leaked out regarding the taking over of accounts late in tournaments and multi-accounting. First, YourTimeIsUp was banned from Full Tilt Poker after it was revealed that JJProdigy had logged into his account. Then, Flyndra was banned and stripped of his final table prize money in the Pokerstars Millions after it was revealed that a better player had taken over the account in the late stages of the tournament, thus giving Flyndra an unfair advantage.
As we have written, this problem is a much larger one than anyone is letting on, and threatens to seriously damage the credibility of online poker sites.
Pokerstars, which famously banned Zeejustin and JJProdigy from their site about a year and a half ago, look to do even more banning of multi-accounters as the year goes on. I would expect them to be extremely harsh, no matter how big the name is.
If you are currently multi-accounting (or just taking over the accounts of people you are backing late in tournaments, etc.), you should be pretty worried. Pokerstars has reams of data that they will be sifting through. Every IP address that has ever logged into an account they have a record of. I would expect that Pokerstars will not only be monitoring current tournaments a lot more closely, but going back through previous tournaments to see if there were any shenanigans going on.
I would hope that other poker rooms follow the lead of Pokerstars and devote more resources themselves to this problem.
--
Filed Under:
Poker Scandals
|
Online Poker Rooms